Mexico, with its diverse landscapes, rich history, and vibrant culture, offers travelers a multitude of incredible destinations to explore. From stunning beaches along the Pacific Coast to charming colonial towns nestled in the heart of the country, there is something for everyone in this beautiful Latin American nation. In this blog post, we will take you on a journey through Mexico's most enticing places, lesser-known gems, and the best outdoor activities to enjoy. So pack your bags and get ready to embark on an unforgettable adventure!
Stay connected with the best Travel eSIM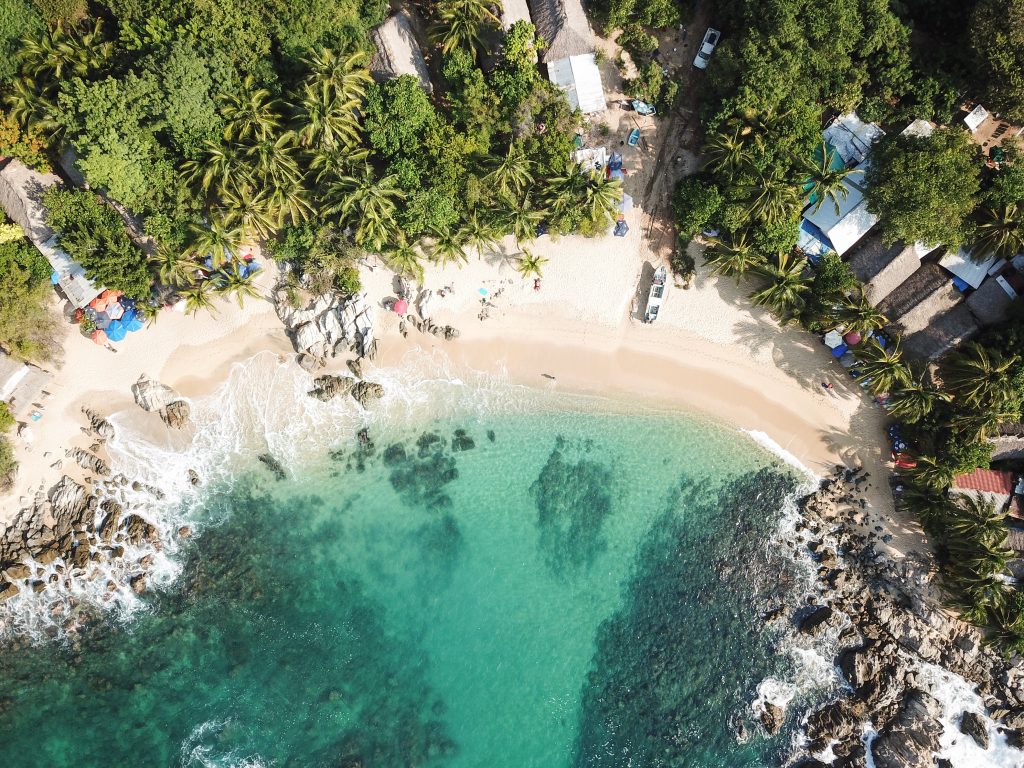 Cities with the Best Beaches
Looking for the best beaches in Mexico? We've got a few ideas! Be sure to check out: Best Beaches in Mexico: 21 Best Beaches
On the Pacific Coast
Puerto Vallarta: This enchanting city combines modernity with tradition, offering visitors a perfect balance. With its charming cobblestone streets, colorful buildings, and vibrant art scene, Puerto Vallarta is an ideal destination for those seeking a mix of relaxation and cultural immersion.
Cabo San Lucas: Known for its luxury resorts and lively nightlife, Cabo San Lucas is a playground for the rich and famous. Bask in the sun on pristine white beaches, indulge in world-class cuisine, and dance the night away in this vibrant city.
Riviera Nayarit: Stretching from San Pancho to the exclusive Punta de Mita, Riviera Nayarit boasts gorgeous beaches and a laid-back atmosphere. Experience the perfect blend of natural beauty and luxury in this idyllic coastal region.
Puerto Escondido: Considered a surfer's mecca, Puerto Escondido attracts wave enthusiasts from around the world. Embrace the laid-back vibes, catch a wave, or simply relax on the beach and soak in the breathtaking surroundings.
On the Yucatán Peninsula
Playa del Carmen: Located in the heart of the Riviera Maya, Playa del Carmen is a bustling city with a vibrant atmosphere. Explore the stunning turquoise waters, snorkel in the vibrant coral reefs, or dance the night away on the famous Fifth Avenue.
Isla Mujeres: Just a short ferry ride from Cancún, Isla Mujeres offers tranquility and stunning natural beauty. Discover the island's pristine beaches, snorkel with tropical fish, or simply unwind and enjoy the laid-back island vibes.
Puerto Morelos: For a quieter alternative to the bustling tourist destinations, Puerto Morelos is the perfect choice. Dive into the crystal-clear waters of the world's second-largest coral reef or take a stroll along the charming town square.
On the Baja Peninsula
La Paz: Serving as a gateway to the stunning Sea of Cortez, La Paz is a hidden gem on the Baja Peninsula. Explore the diverse marine life, swim with gentle whale sharks, or simply relax on the unspoiled beaches.
San José del Cabo: A serene counterpart to the bustling Cabo San Lucas, San José del Cabo enchants visitors with its colonial architecture and vibrant art scene. Discover the town's charming galleries, enjoy delicious cuisine, and bask in the beauty of its surrounding beaches.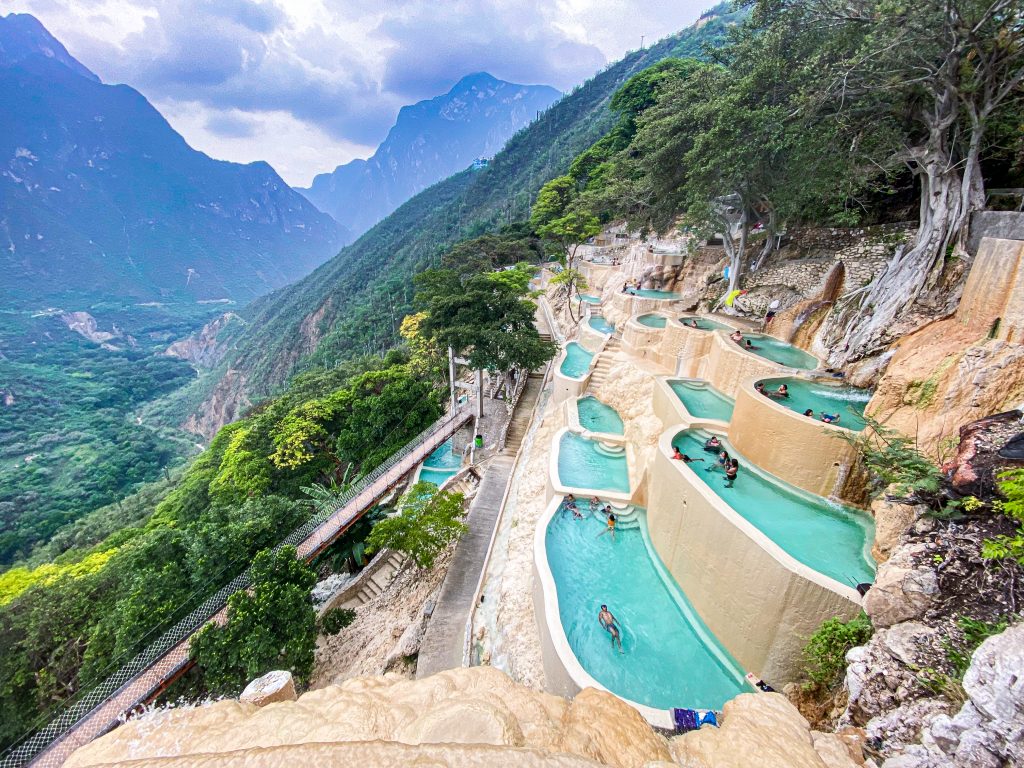 Lesser-Known Places to Explore
San Blas: This underrated beach town is a hidden treasure with a rich history and stunning natural surroundings. Immerse yourself in the idyllic atmosphere, discover ancient ruins, and marvel at the diverse birdlife in the surrounding wetlands.
Grutas Tolantongo: Located within breathtaking canyons, Grutas Tolantongo is a natural paradise with thermal springs and cascading waterfalls. Relax in the warm waters, hike through stunning landscapes, and witness the beauty of nature firsthand.
Discover Central Mexico
San Miguel de Allende: With its colonial charm and vibrant arts scene, San Miguel de Allende has become a favorite among travelers seeking a cultural experience. Explore its cobblestone streets, visit art galleries, and admire the stunning architecture of its historic buildings.
Guanajuato City: Famous for its winding alleyways and colorful homes, Guanajuato City offers a unique experience for visitors. Immerse yourself in the city's fascinating history, visit its thriving cultural sites, and marvel at the beauty of its colonial architecture.
Las Pozas: Nestled in the jungle, Las Pozas is a surrealistic garden created by the eccentric artist Edward James. Wander through this whimsical wonderland and be captivated by its bizarre sculptures and lush vegetation.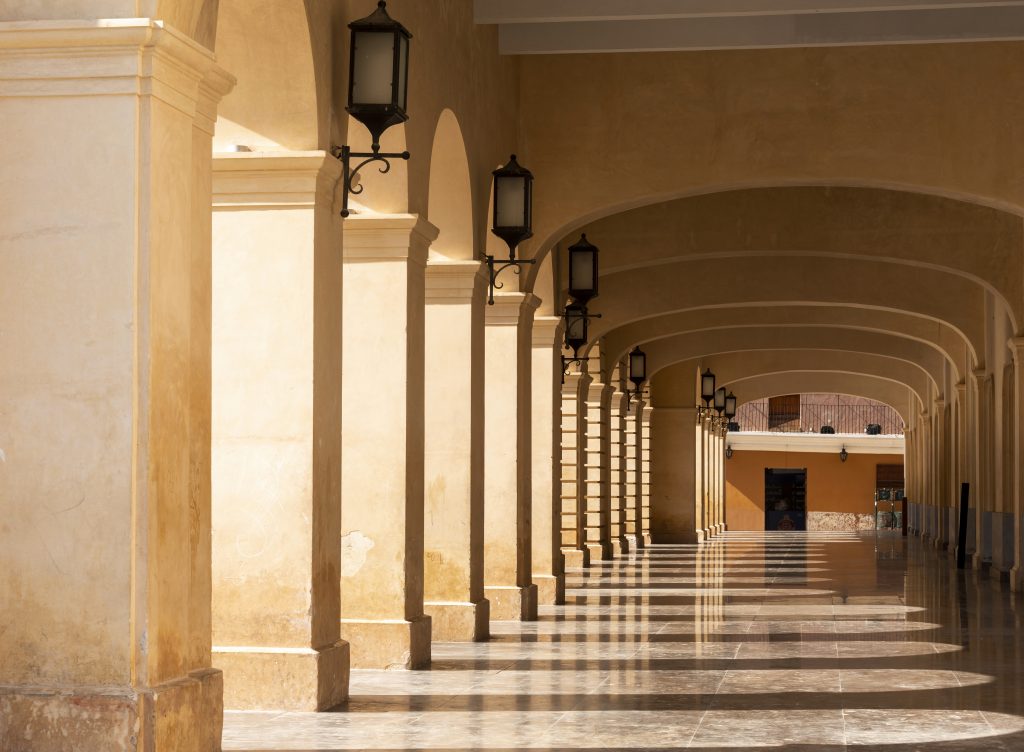 Off the Beaten Path in the South
Isla Holbox: Where the Caribbean Sea meets the Gulf of Mexico, Isla Holbox is a paradise for nature lovers. Encounter gentle whale sharks, relax on stunning white sand beaches, and witness breathtaking sunsets in this tranquil island retreat.
Agua Azul: Located in Chiapas, Agua Azul is a series of cascading blue waterfalls that will leave you in awe. Swim in the crystal-clear waters, picnic in the lush surrounding forests, and immerse yourself in the natural beauty of this stunning destination.
San Cristobal de las Casas: Nestled amid the mountains of Chiapas, San Cristobal de las Casas offers a rich indigenous culture and colonial beauty. Explore the city's colorful streets, visit indigenous markets, and learn about the traditions and customs of the local communities.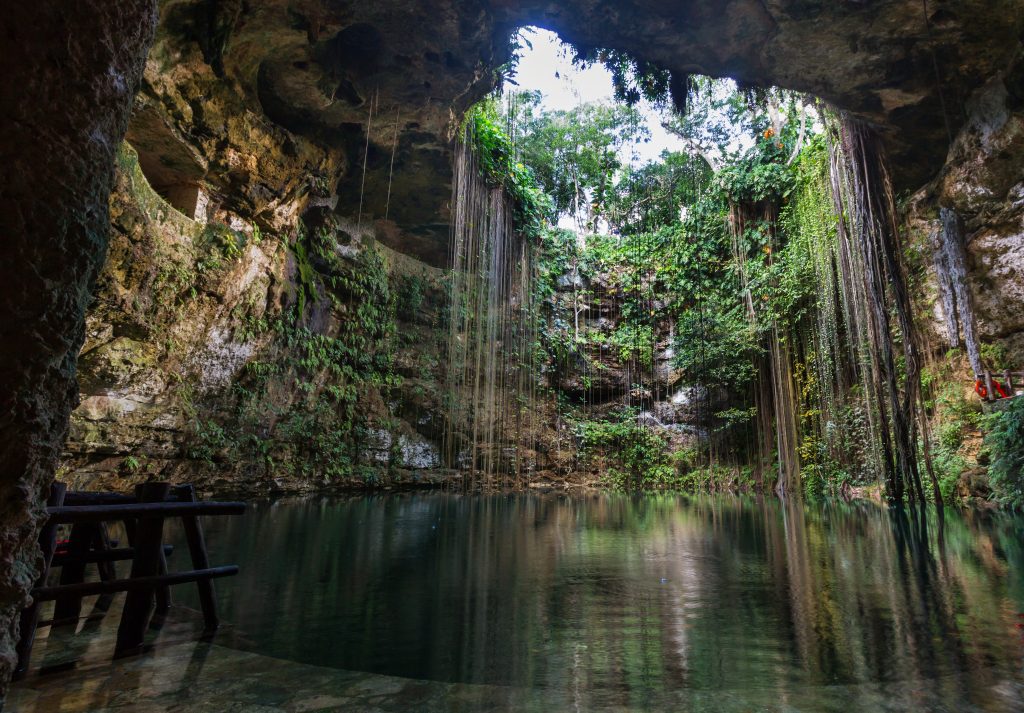 Best Outdoor Activities in Mexico
For Adventure Seekers
Cenote diving in Quintana Roo: Experience the thrill of exploring underwater limestone caves and be mesmerized by the hidden wonders of the cenotes.
Zip-lining in the Riviera Maya: Soar through the treetops and embark on thrilling jungle adventures from above.
For History Enthusiasts
Exploring Ancient Ruins: Journey to Chichen Itza, one of the Yucatán's most iconic Mayan archaeological sites, and immerse yourself in its fascinating history.
Mexico City's National Museum of Anthropology: Dive into the nation's rich past and explore one of the world's most impressive collections of Mesoamerican artifacts.
For Nature Lovers
Whale watching on the Baja Peninsula: Witness the majestic beauty of whales as they migrate through the waters of the Pacific Ocean.
Sumidero Canyon: Take a boat trip through the towering rock walls of Sumidero Canyon, admiring its breathtaking landscapes and abundant wildlife.
For Culture Curious
Oaxaca City's artisan markets: Immerse yourself in the vibrant culture of Oaxaca and explore its bustling markets, filled with indigenous crafts and traditional delights.
The homes of Frida Kahlo and Diego Rivera: Step into the artistic legacies of Frida Kahlo and Diego Rivera in Mexico City and gain insights into their lives and works.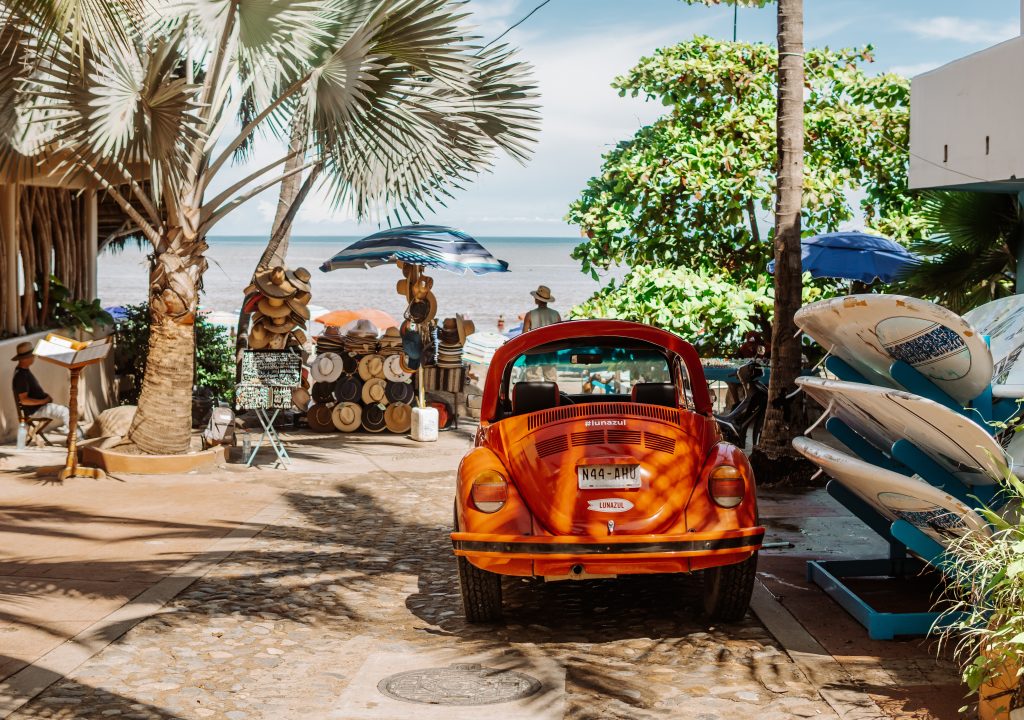 Is It Safe to Travel to Mexico?
Mexico, like any other travel destination, has its safety considerations. However, by understanding regional differences and taking necessary precautions, you can have a safe and enjoyable trip to this beautiful country.
Understanding Regional Differences
Stay updated with official travel advisories for any areas with alerts or advisories. This will provide you with essential information about safety concerns in specific regions.
Stick to well-traveled paths and safe tourist hubs, especially if you are not familiar with the area. Major destinations in Mexico are often frequented by tourists and have established safety measures in place, so they are generally safe to travel to.
General Travel Tips
Familiarize yourself with common scams and how to avoid them. This will help you protect yourself from potential fraud or theft.
Ensure your safety during day trips and excursions by choosing reputable tour operators, following safety instructions, and being aware of your surroundings.
Consider using a Travel eSIM to stay connected while traveling abroad. Having access to reliable communication and the internet can help you stay informed and connected during your trip. If you've never used one, check out our in-depth guide: How Does an eSIM Work?
Connecting with Locals
Locals in Mexico are generally open to tourism, and more often than not they will be happy to help you enjoy your stay. Their knowledge of the area can provide valuable tips and recommendations. A simple recommendation for a restaurant to eat lunch or dinner may end up being one of the best meals you've ever had!
Be respectful of the local culture and customs. Embrace the diversity of Mexico and show appreciation for its traditions, which will help you connect with locals and create meaningful experiences.
Health and Wellness
Take necessary precautions with food and water to enjoy Mexico's culinary delights safely. Drink bottled water, eat at reputable establishments, and avoid consuming raw or undercooked food.
Consider obtaining travel insurance and familiarize yourself with local clinics or hospitals in case of any medical emergencies.
Mexico is a country of exceptional beauty, rich history, and warm hospitality. By planning ahead, staying informed, and exercising a normal level of caution while traveling, you can have a safe and incredible journey, creating memories that will last a lifetime. So get ready to explore the wonders of Mexico and discover why it is truly a traveler's paradise.