Imagine the allure of December—where festive vibes and unique experiences come together to create a magical tapestry of memories. The air is crisp, the holiday decorations are aglow, and there's nothing like spending Christmas eve with your family and loved ones. If you're contemplating what the best place is to spend this enchanting time of year, look no further. In this guide, we're unveiling the most captivating destinations for December travel, each offering a distinct charm and adventure. Whether you're drawn to snowy mountains, sun-soaked beaches, or urban wonderlands, we've got you covered. Join us as we embark on a journey through the top destinations and uncover the secrets to making your December escape truly unforgettable.
Stay connected with the best Travel eSIM

Why Travel in December
December travel holds an undeniable allure that's hard to resist, especially in places around the United States. From the palpable festive cheer to the unique advantages of the off-peak season, here's why this is the ideal time to set out on your next adventure and visit the best place:
Festive Vibes: The world transforms into a glittering wonderland during December. Twinkling lights, a bustling Christmas market, and joyful celebrations create a magical atmosphere.
Off-Peak Perks: With fewer travelers, you can explore popular destinations without the usual crowds. This lends an intimate and authentic touch to your experiences, letting you truly connect with the places you visit.
Unique Experiences: December isn't just about cold weather and holiday cheer. Each destination has special events and traditions that promise extraordinary adventures, from skiing down slopes to sipping mulled wine by the beach.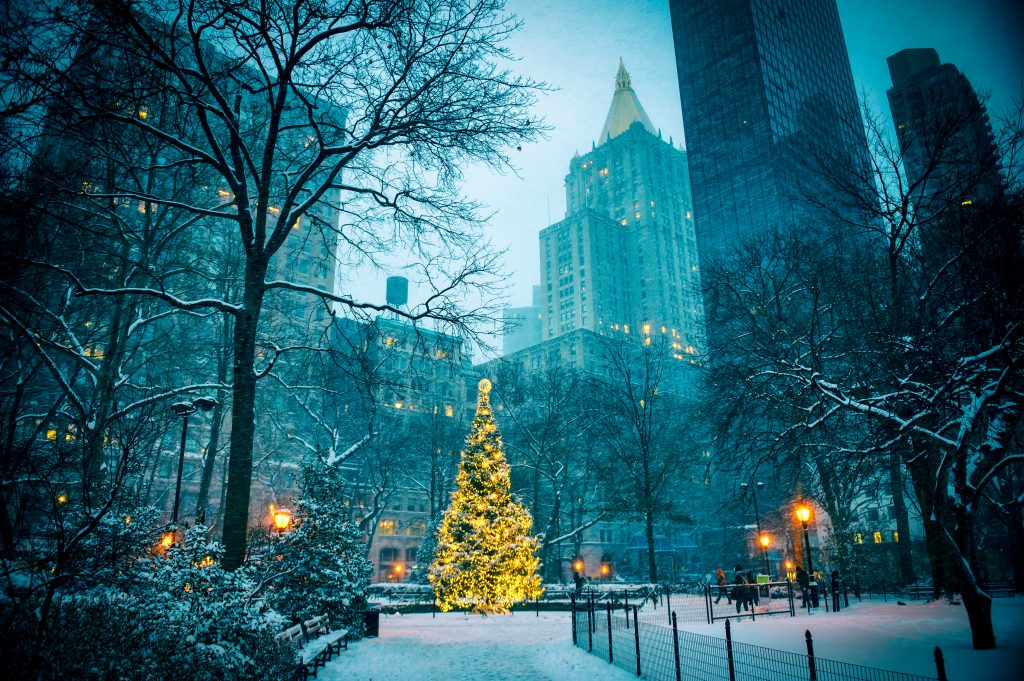 Top Destinations for December Travel
New York City
Weather Overview: Embrace the winter chill as New York City transforms into a snow-kissed wonderland.
Holiday Decorations: Marvel at the iconic Rockefeller Center Christmas Tree and the dazzling window displays.
Shopping and Events: Fifth Avenue beckons with its shopping delights, while Broadway sets the stage for unforgettable performances.
National Park Adventure at Joshua Tree National Park
December Appeal: Experience the park's raw beauty against the backdrop of cooler temperatures.
Joshua Tree Wonders: Hike through unique desert landscapes and marvel at starlit skies.
Outdoor Bliss: Conquer rock climbing, partake in stargazing sessions, and relish the serenity.
Sunny Escapes: San Diego
Mild Climate: San Diego has year-round temperate weather is ideal for outdoor explorations.
Beaches and Beyond: Relax on sun-soaked beaches, delve into the charm of Balboa Park, and explore diverse neighborhoods.
Outdoor Activities: Surf the waves, hike along coastal trails, and immerse yourself in outdoor bliss.
Tropical Getaway to Key West
Warmth and Water Sports: While Miami beach is a more popular destination in Florida, Key West allows you to escape the chill and dive into the warm embrace of turquoise waters.
Island Adventures: Snorkel through vibrant coral reefs, stroll down iconic Duval Street, and savor delectable seafood.
Relaxation: Embrace the unhurried island pace, soaking in the soothing rhythm of ocean waves.
Mountain Magic in Park City
Skiing and Winter Sports: Ski enthusiasts will find their paradise in Park City's renowned ski resorts.
Cozy Lodges: Unwind in charming lodges after exhilarating days on the slopes. Cozy accommodations made even more special by a warm cup of hot cocoa, a Christmas tree, and glistening holiday lights.
Après-Ski Delights: Indulge in hot cocoa by the fireplace, reveling in the luxury of mountain living.
Cultural Delights in New Orleans
Music and Cuisine: Immerse yourself in the soulful melodies and tantalizing flavors of this vibrant city.
Vibrant Culture: Wander through historic neighborhoods, the old town, join lively parades, and savor Creole culinary delights.
French Quarter Charms: Discover the allure of Bourbon Street and the captivating French Quarter.
Urban Charm of San Francisco
Landmarks and Attractions: Iconic landmarks such as the Golden Gate Bridge and Alcatraz Island await your exploration.
Unique Experiences: Lose yourself in the eclectic neighborhoods, relish the culinary scene, and soak in panoramic bay views.
Bay Area Beauty: Be captivated by the city's artistic spirit and the beauty of its bay.
Entertainment Capital, Las Vegas
Shows and Nightlife: Get ready for dazzling performances and electrifying nightlife experiences.
Holiday Extravaganzas: The Strip comes alive with extravagant holiday displays and special events.
Gaming and Glamour: Try your luck at casinos and treat yourself to opulent experiences.
Insider Tips for December Travel
As you embark on your December adventure, these insider tips will ensure a smooth and enjoyable journey:
Pack Smart: Layer your clothing to adapt to varying temperatures, and remember to bring cozy winter accessories.
Weather Considerations: Check the weather forecast for your destination and pack accordingly.
Cost-Saving Strategies: Take advantage of off-peak discounts on accommodations and attractions to make the most of your travel budget. Christmas eve may be a reason for prices to shoot up, so be mindful of that.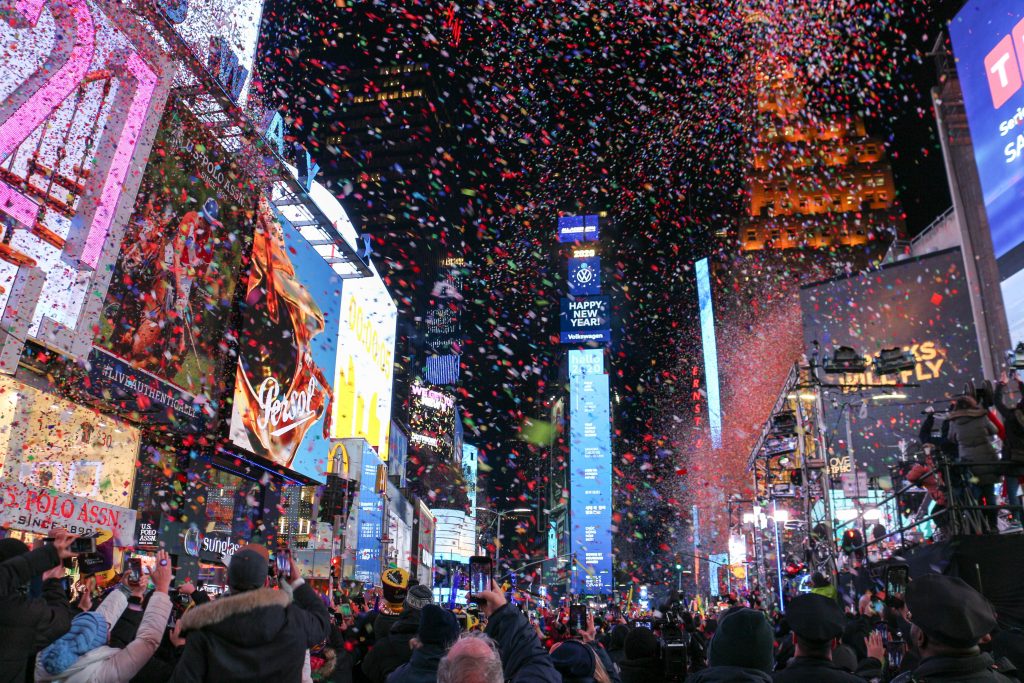 Festive Events and Celebrations
Each destination boasts its own unique December events:
New York City's Times Square New Year's Eve Celebration
Joshua Tree National Park's Night Sky Festival
San Diego's Parade of Lights along the Bay
Key West's Conch Shell Drop on Duval Street
Park City's Snowfest and Torchlight Parade
New Orleans' Creole Christmas and Reveillon Dinners
San Francisco's Winter Walk and Union Square Ice Rink
Las Vegas' Magical Forest at Opportunity Village
FAQs
Q: What are the best places to visit in December?
A: We've compiled a list of the best destinations for December travel, ranging from the festive charm of New York City to the tropical getaway of Key West. Each location offers unique experiences that are perfect for the holiday season.
Q: Can I activate Maya Mobile's eSIM service while traveling?
A: Absolutely! Maya Mobile's eSIM service allows you to activate data plans on your device instantly, offering seamless connectivity wherever you go. Check the list of compatible devices to ensure a smooth experience.
Q: What festive events can I attend in New Orleans during December?
A: New Orleans is known for its vibrant culture and festive spirit. In December, you can immerse yourself in Creole Christmas celebrations and revel in the lively atmosphere of Reveillon Dinners.