Looking to escape to a beautiful beach with white sand and crystal-clear water? Mexico is known for its stunning beaches, offering a perfect blend of sun, sea, and celebrity sightings. From the popular beaches that attract tourists from around the world to the hidden gems that offer a secluded escape, Mexico has it all. Whether you're a nature enthusiast, adventure seeker, or simply looking for relaxation and seclusion, Mexico's beaches have something for everyone. In this listicle, we will explore the best beaches in Mexico as well as lesser-known ones.
Stay connected with the best Travel eSIM

If you're looking for more things to do in Mexico without so much sand, we've got you covered! Be sure to check out Places to Visit in Mexico, and if you're visiting the capital, we've got a list of must-see Things to Do in Mexico City.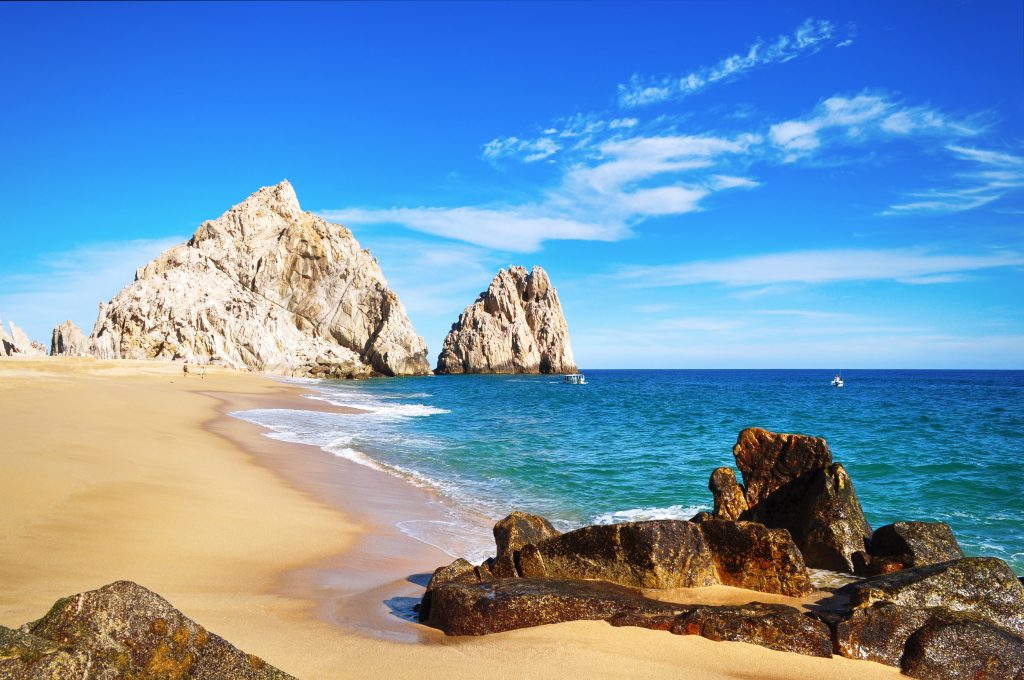 1. Popular Beaches: Sun, Sea, and Celebrity Sightings
Cabo San Lucas
Playa del Amor: This secluded love beach is famous for its unique rock formations that create a romantic atmosphere.
Medano Beach: If you're looking for vibrant beach life and a variety of watersports, Medano Beach is the place to be.
Riviera Maya
Playa Paraiso: Located a short trip from Tulum's Mayan Ruins, Playa Paraiso offers idyllic Caribbean waters and breathtaking views.
Maroma Beach: If you're seeking a luxurious escape, Maroma Beach with its pristine sands and upscale resorts is the perfect destination.
Cancun
Playa Delfines: Renowned for its iconic Cancun sign and panoramic views of the turquoise Caribbean Sea, Playa Delfines is a must-visit beach.
Playa Norte (Isla Mujeres): Just a short ferry ride from Cancun, Playa Norte offers crystal-clear waters, relaxed island vibes, and stunning sunsets.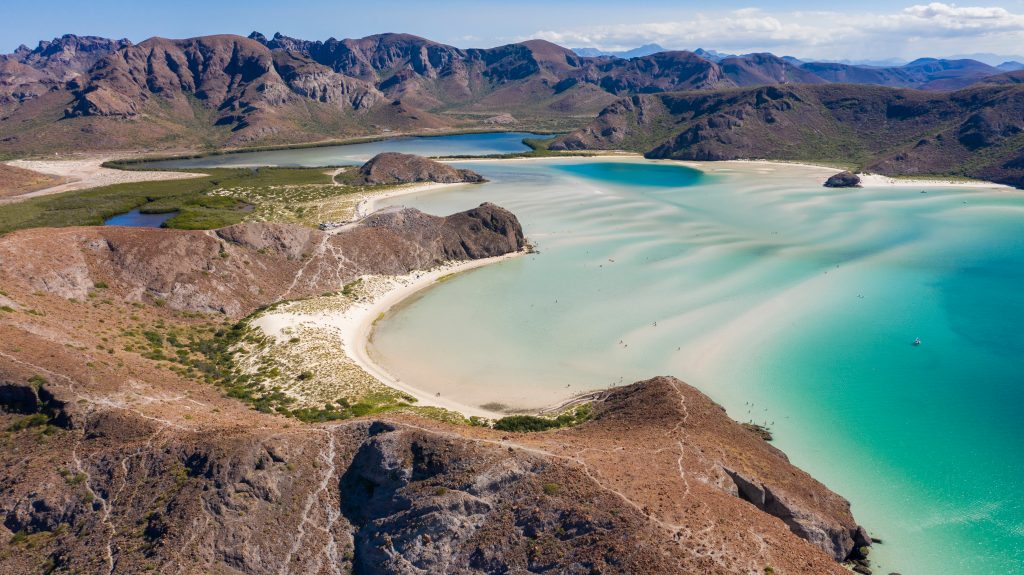 Baja California Sur
Playa Balandra: With its natural beauty and shallow waters, Playa Balandra is perfect for wading and enjoying the peaceful surroundings.
Playa del Amor (Hidden Beach): Tucked away on the Marietas Islands, this picturesque hideaway can only be accessed through a cave, adding to its charm.
Riviera Nayarit
San Pancho: A bohemian haven, San Pancho offers a tranquil atmosphere away from the crowds.
Punta Mita: Known for its luxurious resorts and excellent surfing conditions, Punta Mita is a paradise for both relaxation and adventure.
Oaxaca
Playa Carrizalillo: This cove beach is an ideal spot for beginners to ride the waves and experience the thrill of surfing.
Playa Zicatela: For seasoned surfers, Playa Zicatela is a world-famous spot with massive waves that will test your skills.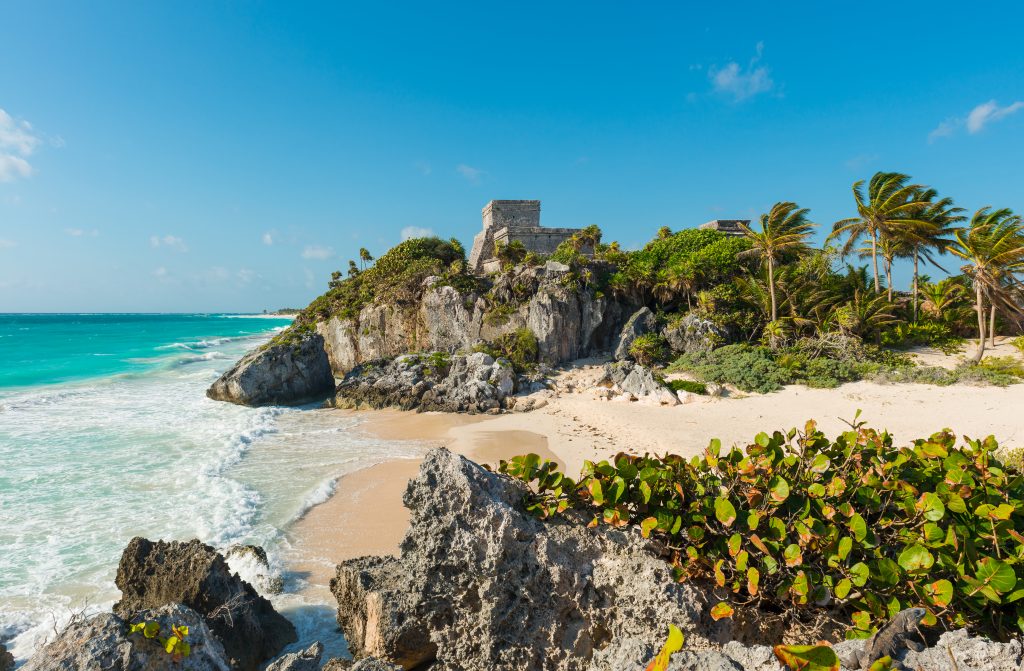 3. Beaches for Nature and Adventure Enthusiasts
Yucatan Peninsula
Akumal Beach: Located between Playa del Carmen and Tulum, Akumal Beach is known for its turtle sightings and excellent snorkeling opportunities, making it perfect for nature lovers.
Playa Ruinas: Located near the Tulum ruins, Playa Ruinas offers a unique mix of beach relaxation and historical exploration.
Baja California
Mismaloya Beach: Situated south of Puerto Vallarta, Mismaloya Beach is an ideal destination for diving and snorkeling enthusiasts.
Pacific Coast
Playa Las Gatas (Zihuatanejo): Accessible only by boat, Playa Las Gatas is home to a natural reef, offering a unique snorkeling experience.
Playa Mismaloya: Where the Pacific jungle meets the coast, Playa Mismaloya is a hidden gem for those seeking a tranquil beach escape.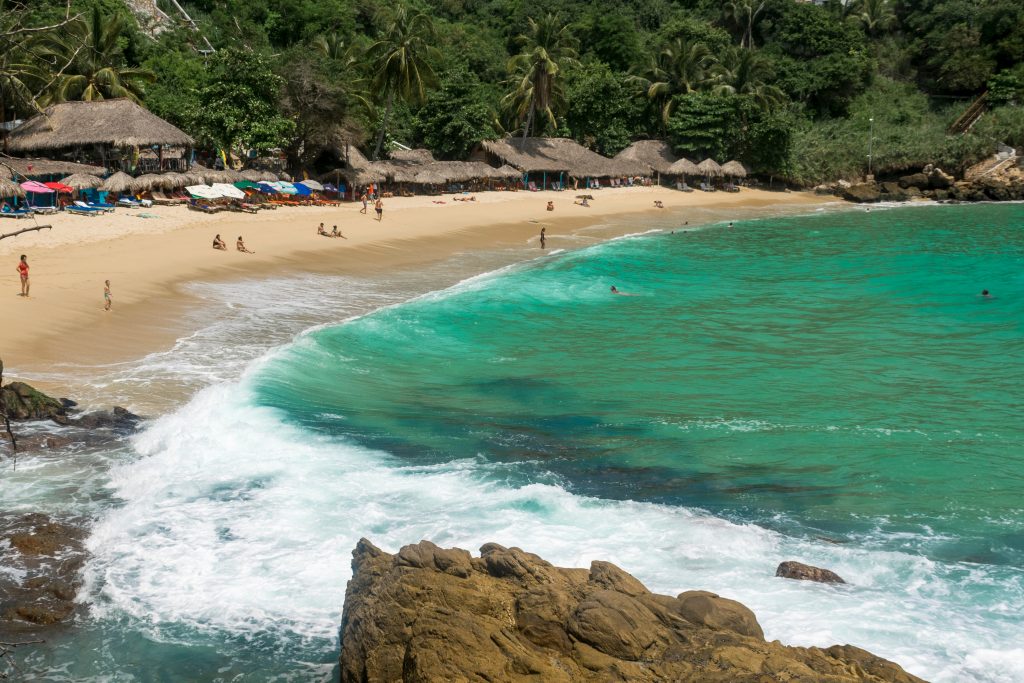 4. Best Beaches for Relaxation and Seclusion
Isla Holbox
A car-free island escape with bioluminescent waters, Isla Holbox is a true paradise for those seeking relaxation and seclusion.
Puerto Escondido
Playa Carrizalillo: A serene spot with gentle waves, Playa Carrizalillo is perfect for unwinding and finding inner peace.
Playa Manzanillo: Secluded and surrounded by rock formations, Playa Manzanillo offers a private beach experience away from the crowds.
Baja California Sur
Playa Balandra, La Paz: Known for its shallow, crystal-clear waters and unique rock formations, Playa Balandra is a hidden treasure.
Mexico's beaches are diverse and offer something for everyone, whether you're looking for luxury, adventure, relaxation, or an off-the-beaten-path experience. From the white sands of the Yucatan Peninsula to the rugged beauty of Baja California, Mexico's beaches are sure to leave a lasting impression. Plan your next beach getaway and discover the magic of Mexico's best beaches.