Munich Oktoberfest has been a staple in Germany's beer culture, attracting locals and tourists alike. It's a tradition that began over a century ago and has since transformed into the world's largest beer festival. If you're planning to venture to Munich for the first time to experience Oktoberfest, this guide will provide insights into the cultural significance of the festival, tips for optimizing your visit, and recommendations for exploring the Bavarian capital beyond the festival grounds.
Stay connected with the best Travel eSIM

Looking for more adventures? Check out our 27 Best European Destinations To Travel To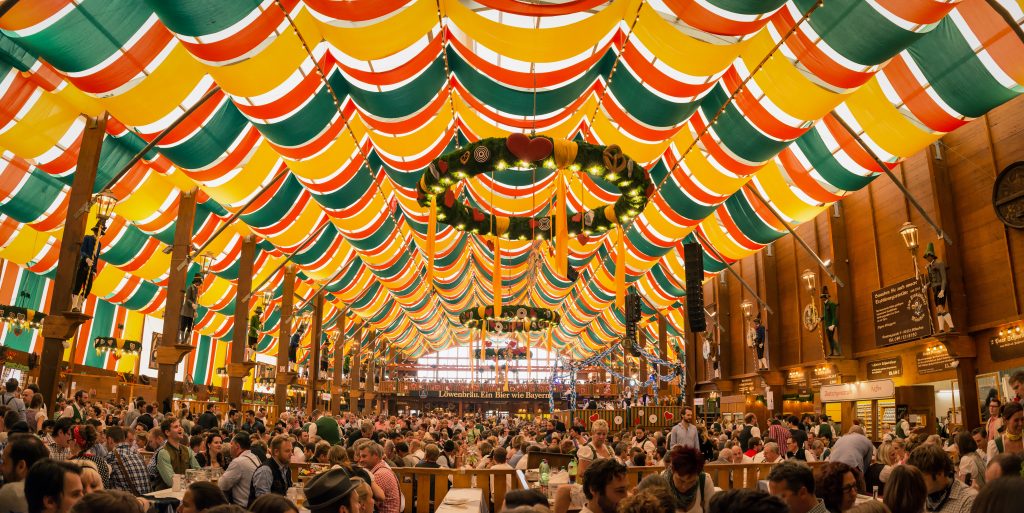 Is Oktoberfest in Munich Worth Going To?
Historical Context
Oktoberfest originated in 1810 when Crown Prince Ludwig arranged a celebration to commemorate his marriage to Princess Therese – a decision that was fully supported by the public. Since its inception, the festival has transformed from being a local celebration to a global sensation. Each year, over six million people visit Munich for Oktoberfest.
Global Perspective
While other beer festivals worldwide give their own insight into authentic beer culture, none compare to Munich's Oktoberfest in terms of scale and tradition. For example, the Netherlands' Bokbier Festival is a noteworthy beer festival, but remains significantly smaller than Munich's Oktoberfest. The uniqueness of Munich's Oktoberfest lies in its enormous tented-party vibe, traditional Bavarian costumes, and a massive variety of traditional German food and beer.
Experience Testimonials
If you're unsure about the worth of attending Oktoberfest in Munich, the glowing testimonials from past attendees might help. According to the locals and travelers who've attended in the past, there's a certain air of happiness and camaraderie that can't be experienced anywhere else. Oktoberfest provides an opportunity to network with delegates and experience true Bavarian beer culture, with the community feeling amplified from the friends, food, music, and beer.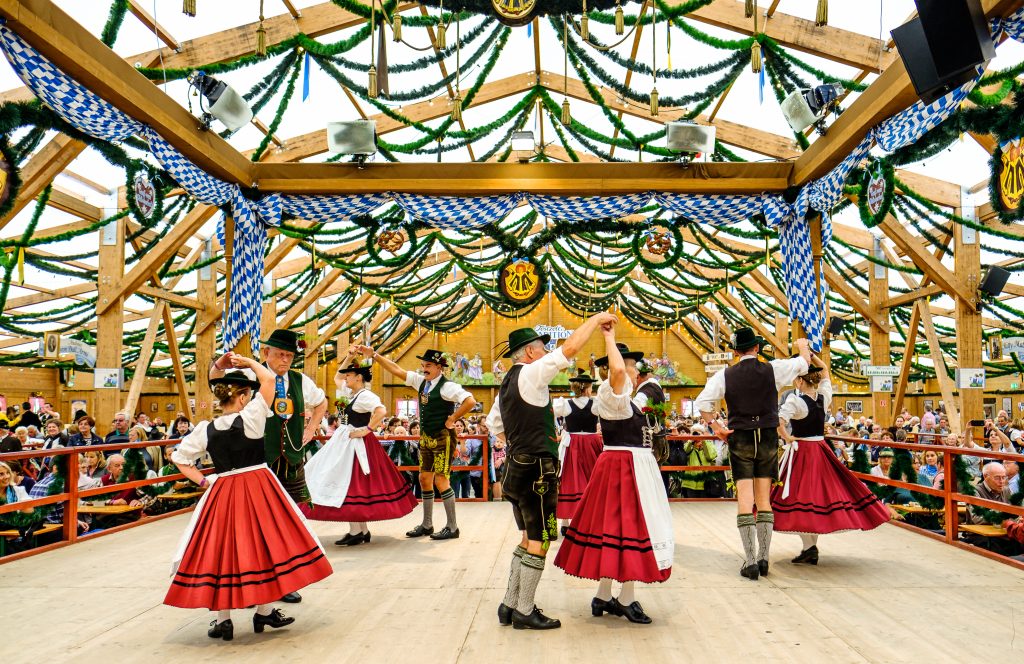 Oktoberfest Traditions and Culture
Historical Traditions
On the opening day of Oktoberfest, the city's mayor ceremoniously taps the first beer barrel within the Schottenhamel tent. It is customary for visitors who want to switch their beer glasses from the previous year to return to their Schottenhamel tent, where they can exchange it for the new festival design.
Fashion and Attire
Lederhosen and Dirndl are traditional Bavarian costumes, and many people attending Oktoberfest choose to wear them. Lederhosen is available for men and boys, while the Dirndl is for women and girls. The Dirndl is a little more complex, with various options for necklines, sleeves, skirts, and more. It's possible to unleash your creativity by designing your own Dirndl.
Cultural Highlights
In extension to the famous beer tents, Oktoberfest attendees can revel in Munich's Bavarian Culture. There's a section of the festival named "Oide Wiesn" that features traditional carousels, rides, games, and sideshows like an old-fashioned puppet show. On the other hand, Gay Sunday is a recent addition intended to celebrate Munich's diversity and inclusion.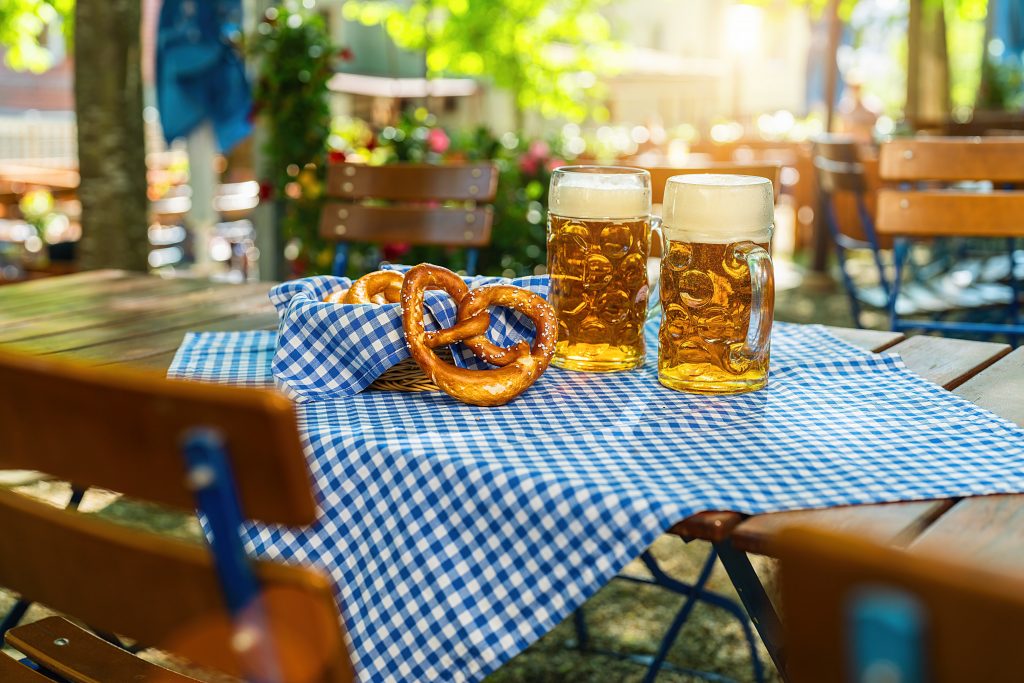 Tips for Attending Oktoberfest in Munich
Planning Your Visit
Late September to Early October is the perfect time to attend Oktoberfest in Munich. During this time, the weather remains pleasant, and there's no unbearable heat. If you're attending alone, going for Oktoberfest tours can be quite valuable, as you'll receive an expert guide to help you navigate the festival's complexities. Should you prefer to fly solo with your journey, ensure you prepare your itinerary in advance so that you make the most out of your visit.
The Beer Experience
Oktoberfest Beer is a type of lager that local breweries produce only during the festival. It's stronger than regular German beer, has a slightly more bitter/alcoholic taste, and is served in one-liter glass beer steins, locally known as "Mass". Each tent has its own "house beer" brewed for them by Munich's 'Big Six Brewers.' It's also common knowledge that there are popular beer tents such as the Schottenhamel, Bräurosl, and the Augustiner tent, so it's essential to plan accordingly.
Tent and Ground Navigation
To gain admittance to one of the beer tents, it's essential to reserve a table through a reservation. If you happen to get a reservation, it's prudent to arrive earlier at the Oktoberfest grounds to explore all food, beverage, and entertainment options available. Bigger tents, such as Hofbräu, are often more popular, with long lineups. If you fail to reserve a table, other smaller tents less busy but equally enjoyable and offer an opportunity to engage with locals.
Essential Tips
It's worthwhile to use a travel eSIM to stay connected throughout the festival regardless of your location within the Oktoberfest grounds. Learn more about staying connected with a Europe eSIM plan and let Maya Mobile be your trusted companion while you travel to Germany.
Munich Travel Guide During Oktoberfest
Getting Around
Navigating Central Munich is relatively easy, with well-defined bus and train routes. It's also useful to focus on selecting central locations like the Theresienwiese to minimize travel time to the Oktoberfest grounds.
Off-the-Beaten-Path Recommendations
Making the most of your visit to Munich beyond Oktoberfest is a must-do. Other attractions to consider include the BMW Museum and the Nymphenburg Palace, showing Munich's royal heritage and automotive prowess.
Packing and Preparation
Be sure to pack comfortable, weather-appropriate attire for September and October in Munich. It's also ideal to stash local currency, personal belongings, and budget for your Oktoberfest experience.
Etiquette and Behavior
Munich locals tend to embrace a strong sense of tradition and pride in Bavarian culture. It's prudent to respect and appreciate these customs, such as entering a tent's dedicated door, rather than crossing the table. Additionally, being respectful when interacting with locals is vital to ensure a fun, memorable experience at Oktoberfest.
In summary, attending Munich's Oktoberfest offers many opportunities to discover Bavarian culture and bond with people from all over the world. By adhering to the tips provided above, your Oktoberfest experience will be a success, and you'll also learn to appreciate the essence of Munich, its people, and traditions.