Are you ready to travel through the enchanting landscapes, rich history, and vibrant cultures of Europe? From the charming coastal towns of the Amalfi Coast to the timeless elegance of Paris, an array of captivating European destinations promise to ignite your wanderlust.
Stay connected with the best Travel eSIM

But with so many choices, where do you even begin?
If you plan on visiting Europe, here's a list of 27 European destinations that cater to every type of traveler.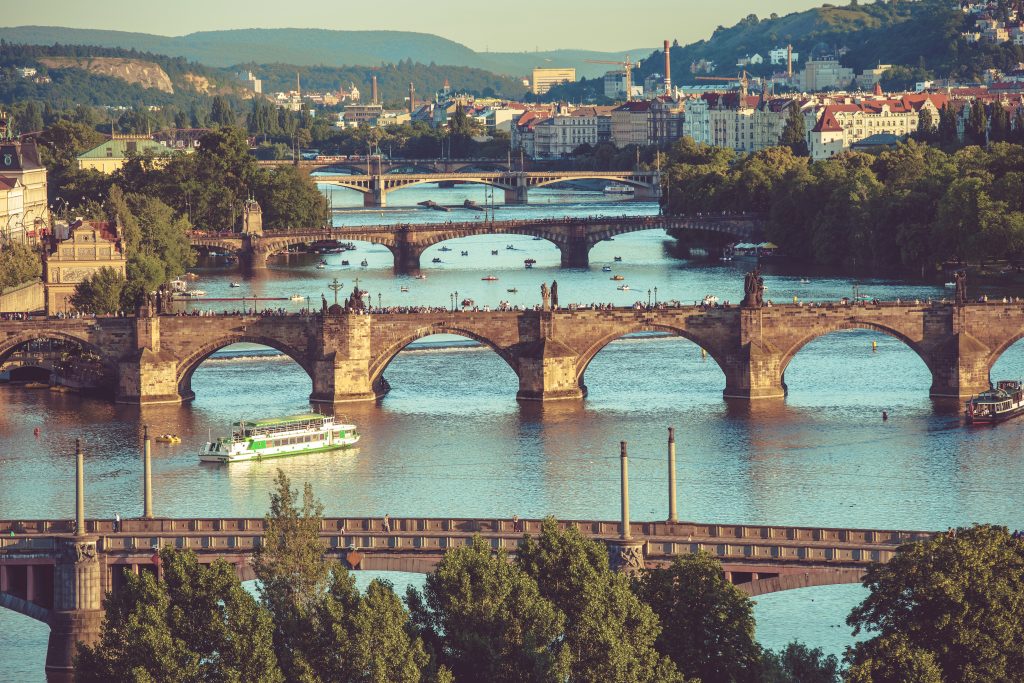 Must-Visit European Destinations for Every Traveler
If you're preparing for your European adventure, here are 27 captivating destinations that will leave you breathless:
1. Amalfi Coast
Nestled on Italy's stunning coastline, the Amalfi Coast entices visitors with its picturesque towns, vibrant colors, and azure waters. Explore the enchanting village of Positano, savor local delicacies, and soak in the Mediterranean sun. For more ideas, check out our Travel Guide: What to Do in Italy!
2. Paris
The City of Light needs no introduction. From the iconic Eiffel Tower to the Louvre Museum's artistic treasures, Paris is a city that exudes romance and sophistication. Stroll along the Seine, indulge in delectable pastries, and embrace the enchanting Parisian charm.
3. Santorini
This Greek island paradise boasts breathtaking views of white-washed buildings perched atop dramatic cliffs, overlooking the Aegean Sea. Lose yourself in the maze-like streets of Oia, witness magical sunsets, and immerse yourself in the island's rich history. Santorini's breathtaking landscapes seem almost unreal. Whitewashed buildings perch on dramatic cliffs overlooking the azure waters of the Aegean Sea.
4. Lake Como
Located in the Italian Alps, Lake Como offers serene beauty. Cruise the crystal-clear lake, visit charming Bellagio, and marvel at opulent villas. For more ideas, check out our Travel Guide: What to Do in Italy!
5. Swiss Alps
Majestic peaks, snow-capped mountains, and picturesque alpine villages await you in the Swiss Alps. Whether you're an avid skier or simply seeking breathtaking vistas, this region offers unforgettable experiences year-round.
6. Barcelona
This vibrant Spanish city effortlessly combines stunning architecture, sandy beaches, and a lively cultural scene. Marvel at the architectural wonders of Antoni Gaudí, indulge in delicious tapas, and immerse yourself in the energetic atmosphere of Las Ramblas. Barcelona is so great, we have an entire Barcelona Travel Guide: A Journey through the Heart of Catalonia.
7. London
London, the capital of England, is a timeless metropolis that seamlessly blends tradition and modernity. If you plan to travel to London, you can't miss its iconic landmarks, such as Big Ben, the Tower of London, and Buckingham Palace, which showcase a rich history. This diverse city offers a vibrant cultural scene, world-class museums, theaters, and a thriving culinary landscape. This diverse city offers a vibrant cultural scene, world-class museums, theaters, and a thriving culinary landscape. Check out our guide to What to Know When Traveling to London before you go!
8. Dubrovnik
Known as the "Pearl of the Adriatic," Dubrovnik is a stunning coastal city in Croatia. Walk along the ancient city walls, explore the charming Old Town, and soak up the sun on the picturesque beaches of the Dalmatian coast.
9. Vienna
Prepare to be enchanted by the elegance and grandeur of Vienna, Austria's capital. Enjoy classical music at the Vienna State Opera, visit the opulent Schönbrunn Palace, and indulge in delectable Viennese pastries at a traditional coffeehouse.
10. Copenhagen
Discover the Danish capital, Copenhagen, which effortlessly blends old-world charm with modern innovation. Explore the colorful harbor of Nyhavn, visit the iconic Little Mermaid statue, and immerse yourself in the bicycle-friendly culture of this Scandinavian gem.
11. Edinburgh
Step into the medieval past in Edinburgh, Scotland's historic capital. Explore the iconic Edinburgh Castle, stroll along the charming Royal Mile, and hike up Arthur's Seat for panoramic views of the city's skyline and surrounding landscapes.
12. Amsterdam
Known for its picturesque canals, world-class museums, and vibrant atmosphere, Amsterdam is a must-visit destination. Bicycles are a way of life here, as locals and tourists alike explore the city's rich cultural heritage, including world-class museums like the Rijksmuseum and Van Gogh Museum. Don't forget to explore the lively Jordaan neighborhood with its quaint cafes and boutiques.
13. Prague
Get lost in the fairytale charm of Prague, the capital of the Czech Republic. Wander through the narrow streets of the Old Town and marvel at the Prague Castle to soak in the rich history, then enjoy a refreshing Czech beer in one of the city's many traditional beer gardens. The European city's medieval charm is evident in the cobbled streets, Gothic cathedrals, and the iconic Charles Bridge.
14. Athens
Whether traveling to Greece or creating an itinerary of European cities, Athen is another must-visit destination. Immerse yourself in ancient history and mythology in Athens, Greece's capital. Explore the iconic Acropolis, visit the fascinating Acropolis Museum, and savor authentic Greek cuisine in the vibrant Plaka neighborhood. If you decide on Greece, be sure to check out our travel guide, A Guide: Traveling to Greece.
15. Istanbul
Embark on a journey where East meets West in Istanbul, Turkey's cultural and historical hub. Admire the breathtaking Hagia Sophia, wander through the bustling Grand Bazaar, and savor the flavors of traditional Turkish cuisine.
16. Reykjavik
Discover the captivating beauty of Reykjavik, Iceland's capital city. Experience the otherworldly landscapes of the Golden Circle, relax in geothermal hot springs, and chase the magical Northern Lights dancing across the night sky.
17. Florence
Immerse yourself in the Renaissance glory of Florence, Italy's artistic gem. Admire Michelangelo's David at the Accademia Gallery, wander through the historic center, and savor delectable Tuscan cuisine in charming trattorias.
18. Berlin
Dive into the vibrant and ever-evolving city of Berlin, Germany's capital. Explore the historic remnants of the Berlin Wall, visit world-class museums on Museum Island, and experience the city's eclectic nightlife in trendy neighborhoods like Kreuzberg.
19. Dublin
Discover the charm and warmth of Dublin, Ireland's lively capital. Immerse yourself in the culture at the Guinness Storehouse, wander through the historic Trinity College, and enjoy traditional music sessions in cozy pubs during your Ireland travel. We've got several more ideas for you in our Ireland Travel Guide: Exploring the Emerald Isle.
20. Budapest
Uncover the architectural splendor and thermal baths of Budapest, Hungary's captivating capital. Admire the stunning Hungarian Parliament Building, soak in the healing waters of the Széchenyi Baths, and cruise along the scenic Danube River.
21. Stockholm
Delve into the Scandinavian elegance of Stockholm, the capital of Sweden. Explore the medieval streets of Gamla Stan, visit the impressive Vasa Museum, and take a boat tour through the picturesque archipelago.
​​22. Lisbon
Explore the colorful and vibrant capital of Portugal, Lisbon. Wander through the narrow streets of Alfama, visit the historic Belém Tower, and indulge in delicious pastéis de nata while enjoying panoramic views from the São Jorge Castle.
23. Krakow
Step back in time to the medieval city of Krakow, Poland. Discover the UNESCO-listed Wawel Castle, explore the haunting history of Auschwitz-Birkenau, and immerse yourself in the lively atmosphere of the Main Market Square.
24. Dublin
Experience the lively and friendly atmosphere of Dublin, Ireland. Enjoy a pint of Guinness in traditional pubs, take a stroll along the River Liffey, and explore the historic grounds of Dublin Castle.
25. Porto
Fall in love with the enchanting city of Porto, Portugal's second-largest city. Marvel at the iconic Dom Luís I Bridge, wander through the colorful Ribeira district and savor the famous port wine in the cellars of Vila Nova de Gaia.
26. Helsinki
Discover the modern and design-forward city of Helsinki, Finland's capital. Admire the unique architecture of the Rock Church, stroll through the picturesque Market Square, and enjoy a traditional Finnish sauna experience.
27. Cinque Terre
Cinque Terre is a collection of five charming villages nestled along the Italian Riviera coastline. This UNESCO World Heritage Site is a true haven for nature lovers and photographers, with colorful houses clinging to cliffs, vibrant vineyards, and hiking trails offering stunning views.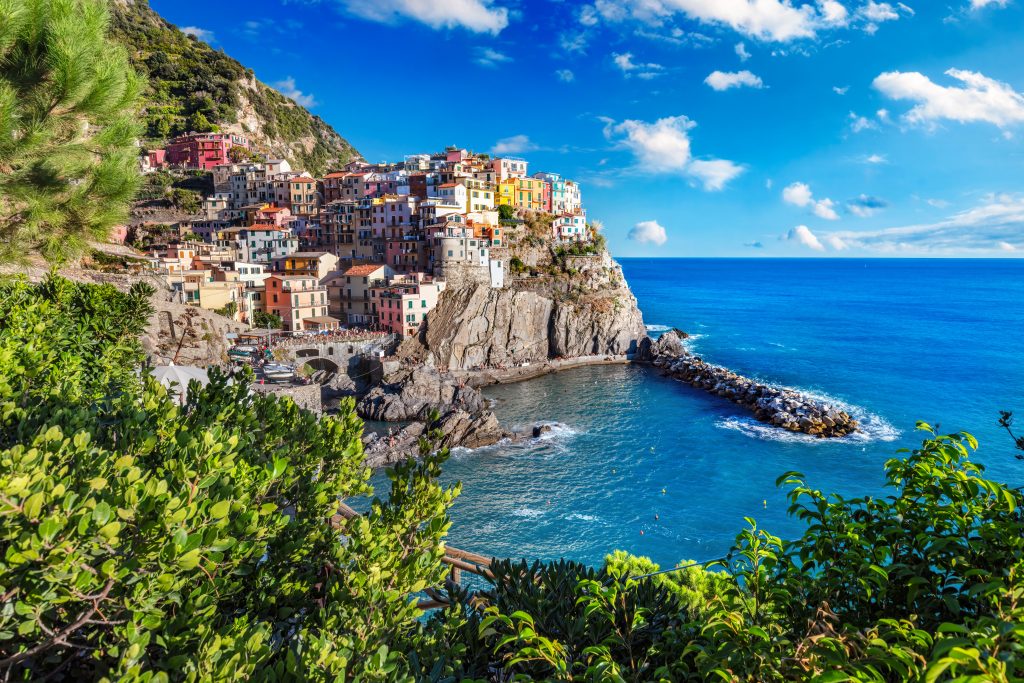 Tips for Traveling in Europe
Now that you've laid the foundation for your European journey, here are some expert tips to ensure an unforgettable experience:
Transportation
Europe boasts a well-connected transportation network, including trains, buses, and budget airlines. Consider purchasing a rail pass for unlimited train travel within a certain region or country. Opt for public transportation in cities to avoid parking and traffic hassles.
Accommodation
Europe offers a myriad of accommodation options to suit every budget. From cozy bed and breakfasts to luxurious hotels and unique Airbnb rentals, there's something for everyone. Book in advance, especially during peak travel seasons, to secure the best deals and availability.
Local Customs
Each European country has its own set of customs and etiquette. Research the local customs before your trip to avoid any cultural faux pas. Embrace the local traditions and try authentic cuisine for a more immersive experience.
Safety
While Europe is generally safe for travelers, it's essential to stay vigilant and take necessary precautions. Keep your belongings secure, be cautious in crowded areas, and follow local safety advisories. Carry a photocopy of your passport and important documents separately from the originals.
What to Know About Planning a Trip to Europe
Planning a European vacation can be both exhilarating and overwhelming. To set you on the right track, here are some essential considerations to keep in mind:
Travel Documents and Visa Requirements
Make sure your passport is valid for at least six months after your planned departure date before traveling to Europe. Research visa requirements for each country you plan to visit and allow ample time for visa processing, if necessary.
Necessary Preparations
Familiarize yourself with the customs, traditions, and basic phrases of the countries you'll be visiting. It's always helpful to have a small travel dictionary or language app handy. Additionally, consider travel insurance to protect yourself against unforeseen circumstances.
Seamless Connectivity with a Maya Mobile eSIM
Don't let connectivity challenges hinder your European adventure. Maya Mobile offers an innovative solution with its eSIM technology. With a Maya Mobile eSIM, you can enjoy hassle-free and secure connectivity across multiple countries without needing physical SIM cards. Say goodbye to expensive roaming charges and embrace the convenience of a Maya Mobile eSIM for uninterrupted communication and internet access throughout your trip.
Never used an eSIM before? Check out our in-depth guide: How Does an eSIM Work?
Stay Connected with Maya Mobile
Congratulations! You're now armed with essential knowledge and a curated list of European destinations to fuel your wanderlust. Remember to plan ahead, embrace customs, and prioritize seamless connectivity with Maya Mobile eSIM plans. Europe is a continent that holds countless treasures waiting to be discovered. So, pack your bags, embark on an extraordinary journey, and unlock the magic of Europe. Learn more about staying connected with an Europe eSIM plan and let Maya Mobile be your trusted companion on your journey through Europe.