Welcome to the enchanting land of Ireland! With its rich history, breathtaking landscapes, and vibrant cities, Ireland offers an unforgettable travel experience. Whether you're a history buff, a nature lover, or a fan of lively pub culture, this country has something for everyone. But with so much to explore, where do you start? Here's your ultimate Ireland travel guide on the top destinations, must-visit attractions, exciting activities, and essential travel tips to make your trip truly exceptional.
Stay connected with the best Travel eSIM

Looking for more adventures? Check out our 27 Best European Destinations To Travel To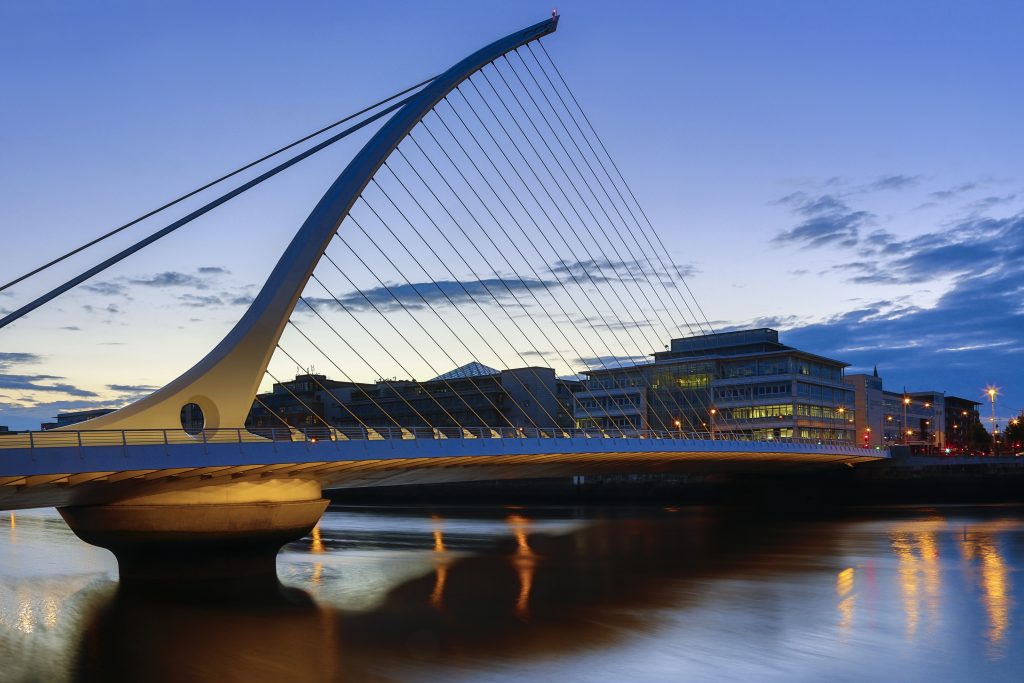 Discovering Ireland's Top Destinations
If you're getting ready to visit Ireland, these destinations are a must for your itinerary:
Dublin
Let's start our journey in the capital city of Dublin, a lively metropolis brimming with history and culture. As one of the best places to visit in UK, you can explore the cobbled streets of Temple Bar, where traditional pubs, live music, and bustling markets await. Marvel at the stunning architecture of Trinity College and visit the iconic Book of Kells. Head to the Jameson Distillery for a taste of Irish whiskey. Immerse yourself in history at Dublin Castle and learn about Ireland's fascinating past.
Galway
Venture to western Ireland to the bohemian city of Galway, known for its vibrant arts scene and welcoming atmosphere. Stroll through the charming streets of the Latin Quarter, where colorful buildings house lively pubs and street performers. Experience the magic of Galway's annual arts festival, which showcases an array of performances and exhibitions. Don't miss the breathtaking landscapes of Connemara and the stunning Cliffs of Moher, easily accessible from Galway.
Cork
Heading to southern Ireland, we arrive in the picturesque city of Cork. Explore the English Market, where local vendors offer fresh produce and artisanal treats. Walk along the River Lee and visit the renowned Cork City Gaol for a glimpse into Ireland's penal history. For nature lovers, a visit to the beautiful Fota Wildlife Park is a must. And if you're a fan of Irish whiskey, a tour of the Jameson Distillery in Midleton will be a treat.
According to Lonely Planet, West Cork's expansive coastline and charming seaside villages make it one of the best places for families to visit in Ireland. From exploring the stories of notorious seafarers in Kinsale to whale-watching tours in Baltimore, there's endless adventure. Laze on the white dunes of Barley Cove, kayak with seals near Glengarriff, or cross the ocean to Dursey Island on Ireland's only cable car for an unforgettable experience.
Killarney
Nestled in County Kerry, Killarney is a gateway to Ireland's stunning natural beauty. Explore Killarney National Park, home to majestic mountains, pristine lakes, and ancient woodlands. Embark on a scenic drive along the Ring of Kerry, offering panoramic views of the rugged coastline and charming villages. Don't forget to visit Muckross House and Gardens, a Victorian mansion surrounded by picturesque landscapes.
Inishowen Peninsula, County Donegal
For a remarkable road trip experience, head to the Inishowen Peninsula in County Donegal. This hidden gem offers breathtaking coastal views and a rich Gaelic heritage. Drive along the Wild Atlantic Way and explore the rugged coastline, where dramatic cliffs meet the crashing waves of the Atlantic Ocean. Visit Malin Head, the northernmost point of Ireland, and take in the stunning panoramic views. Don't miss Grianan of Aileach, an ancient stone fort offering sweeping vistas of the surrounding landscape.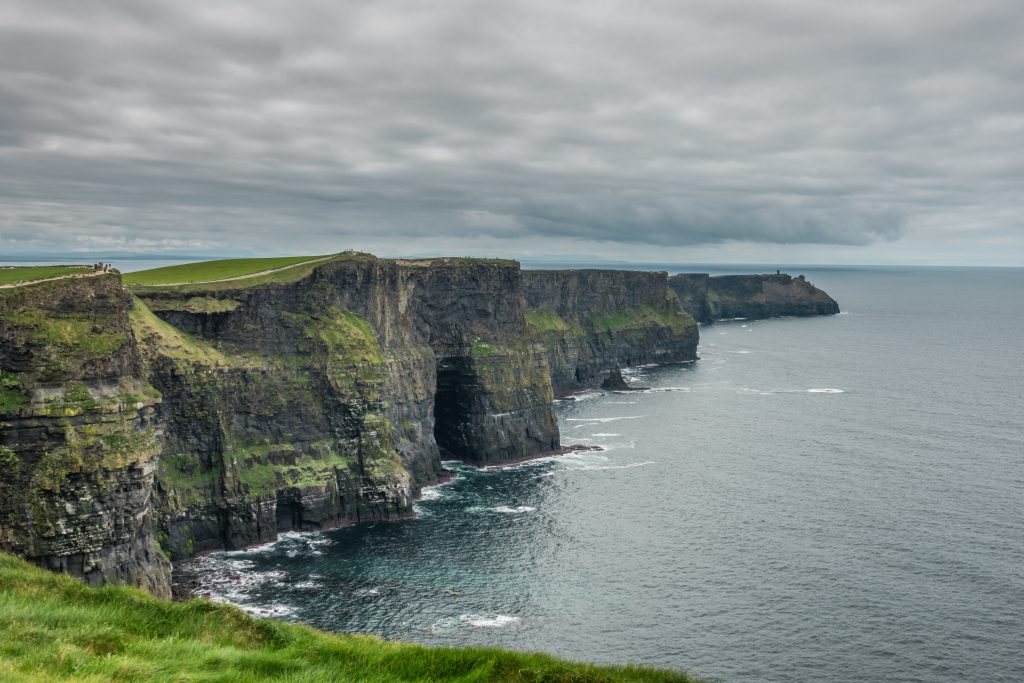 Ireland's Must-Visit Attractions and Landmarks
The historic Ireland is also not short of attractions and landmarks to visit. Some of these include:
Cliffs of Moher
Prepare to be awe-inspired by the Cliffs of Moher, one of Ireland's most iconic natural wonders. Rising dramatically from the Atlantic Ocean, these majestic cliffs offer incredible panoramic views. Take a leisurely stroll along the cliff edge or join a boat tour to experience their grandeur from below.
Guinness Storehouse
No visit to Ireland would be complete without a trip to the Guinness Storehouse in Dublin. Discover the history of Ireland's most famous stout and learn how it's brewed. Enjoy a pint of Guinness at the Gravity Bar, where you can appreciate the views of Dublin's skyline. Raise your glass and say "Sláinte!" to an unforgettable experience.
Blarney Castle
For a touch of enchantment, visit Blarney Castle in County Cork. Climb to the top and kiss the legendary Blarney Stone, said to bestow the gift of eloquence. Explore the beautiful gardens surrounding the castle and discover hidden trails and scenic landscapes. This is a top choice for those seeking a bit of Irish charm.
Newgrange
As mentioned earlier, Newgrange is a must-visit attraction. This ancient passage tomb offers a unique glimpse into Ireland's prehistoric past. Marvel at the intricate stone carvings and explore the inner chamber, which aligns with the rising sun during the winter solstice. Newgrange is a true testament to Ireland's rich cultural heritage and a captivating destination for history enthusiasts.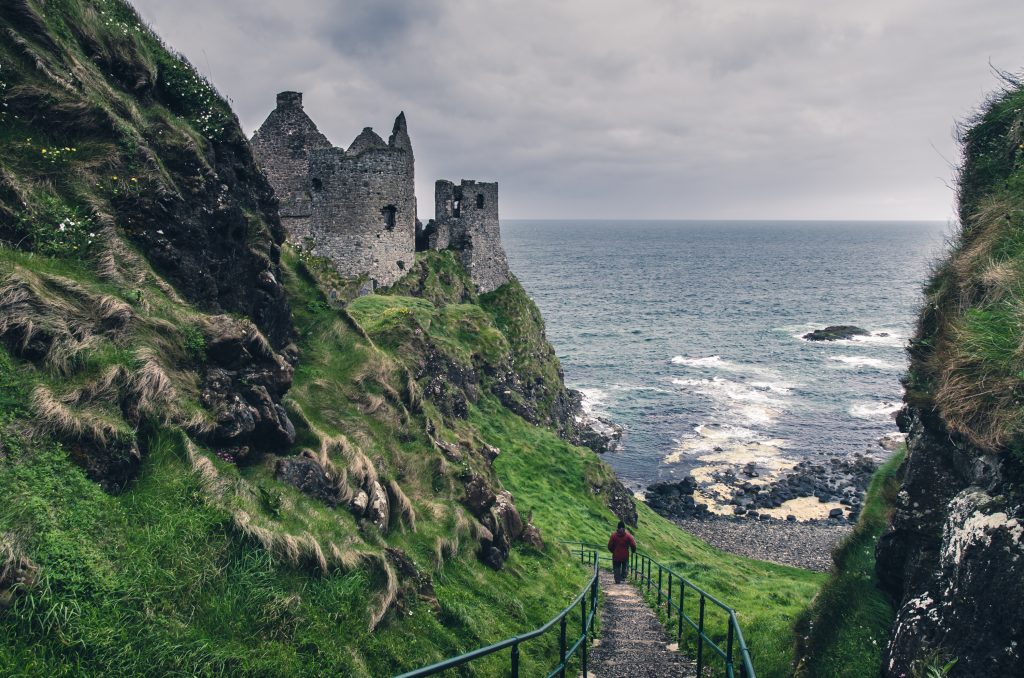 Activities and Experiences in Ireland
Hiking in the Wicklow Mountains
Escape to the tranquility of the Wicklow Mountains and immerse yourself in nature. Lace up your hiking boots and explore the breathtaking trails that wind through lush forests and past shimmering lakes. Discover hidden waterfalls and monastic sites along the way. Whether you're an experienced hiker or a novice adventurer, the Wicklow Mountains offer a magical experience for anyone.
Exploring Ancient Ruins
Step back in time as you explore Ireland's ancient ruins and historical sites. From the mysterious stone circle at Drombeg to the medieval stronghold of Trim Castle, each site tells a story of Ireland's rich past. Wander through the Burren, where ancient tombs and Celtic crosses await. History buffs will be captivated by the tales of Ireland's ancient civilizations.
Attending Traditional Music Sessions
No trip to Ireland is complete without experiencing the sounds of traditional Irish music. Head to a local pub, where talented musicians gather for lively sessions. Tap your feet to the infectious rhythms of the bodhrán, fiddle, and tin whistle.
Essential Travel Tips
Our guide wouldn't be complete without these travel tips to accompany you on your Ireland trip:
Weather and Clothing
The weather in Ireland can be unpredictable, so all travelers should be prepared for any type of weather. Layer your clothing to adapt to changing conditions and bring a waterproof jacket. Don't forget to pack comfortable walking shoes and an umbrella. Embrace the "four seasons in a day" mantra and prepare for any weather.
According to Lonely Planet, the best time to experience the charm of Ireland's autumn season is in September and October, which offers an opportunity to avoid bustling crowds while enjoying significant savings as prices gracefully descend.
Transportation
Getting around Ireland is a breeze with its well-connected transportation system. Consider renting a car to explore the scenic countryside at your own pace. If you prefer public transportation, trains and buses connect major cities and towns. Maya Mobile's eSIM ensures you stay connected throughout your journey, allowing you to navigate Ireland with ease.
Local Customs and Safety
Irish people are known for their warmth and friendliness. Embrace the local customs and engage in friendly conversations with the locals. Be respectful of cultural traditions and remember to drive on the left side of the road. Ireland is generally a safe country, but like any destination, it's wise to take basic precautions and keep an eye on your belongings.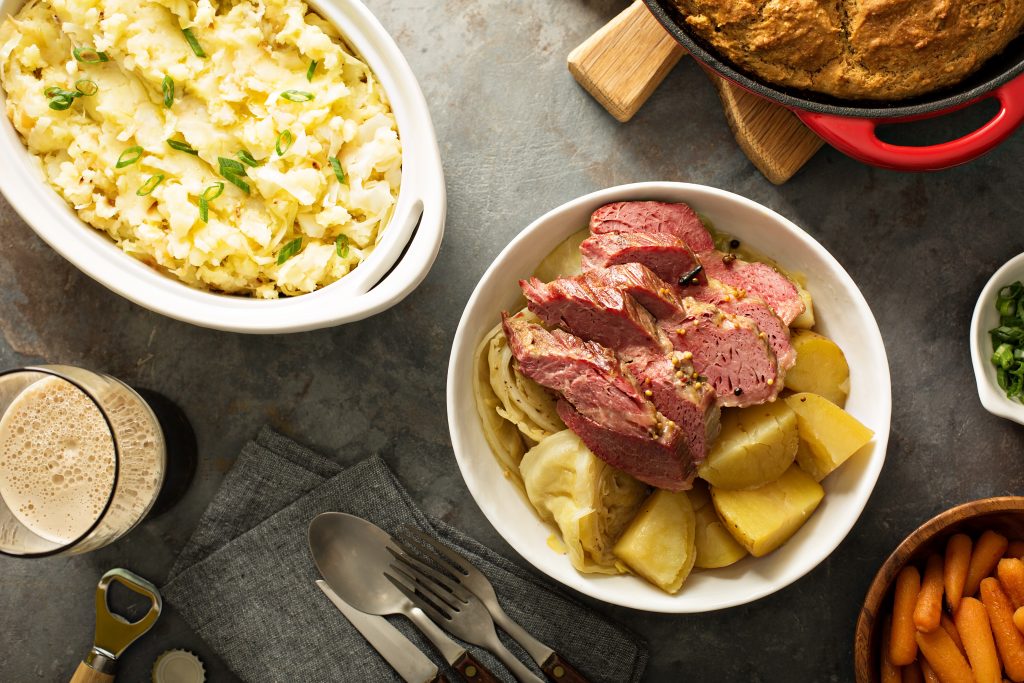 Indulging in Irish Cuisine and Dining Experiences
Don't forget to try. Irish cuisine while you're here.
Traditional Irish Dishes
Tantalize your taste buds with traditional Irish dishes. Try the country's national dish, Irish stew, made with tender lamb, potatoes, and root vegetables. Sample boxty, a savory potato pancake, or the creamy goodness of colcannon, a blend of mashed potatoes and cabbage. Don't forget to try a traditional full Irish breakfast to start your day off right.
Regional Recommendations
Each region in Ireland has its own culinary specialties. In Dublin, don't miss the chance to try the traditional dish of coddle or enjoy a seafood feast in the coastal towns of Galway. Sample artisanal cheeses and fresh oysters in Cork, and indulge in creamy butter and world-renowned beef in Killarney. Let your taste buds guide you on a culinary journey across Ireland.
Practical Information When Visiting Ireland
Of course, just like visiting any other country or region, there are a few things you should know about before your trip to Ireland.
Visas and Entry Requirements
Most travelers to Ireland do not require a visa for stays of up to 90 days. However, it's essential to check the latest entry requirements before your trip. Ensure your passport is valid for at least six months beyond your planned departure date.
Local Transportation
Ireland's transportation system offers various options for getting around. Dublin has an extensive bus and tram network, while trains connect major cities and towns. If you prefer driving, renting a car gives you the freedom to explore remote areas. Remember to drive on the left side of the road and familiarize yourself with local traffic rules.
Unique Regulations and Requirements
When traveling in Ireland, it's important to be aware of unique regulations and requirements. For example, the legal drinking age is 18, and smoking is prohibited in enclosed public places. Additionally, consider purchasing travel insurance to protect yourself against unforeseen circumstances.
Enjoy Your Travels with a Maya Mobile eSIM
As we conclude our journey through Ireland, we hope you've been captivated by the country's allure and uniqueness. From the vibrant cities to the stunning landscapes and rich history, Ireland offers an abundance of experiences for every traveler. Remember, when embarking on your Irish adventure, Maya eSIM plans ensure you have reliable and convenient connectivity throughout your journey.
Now it's time for you to plan your trip, discover the top destinations, visit iconic attractions, immerse yourself in Irish culture, and create memories that will last a lifetime. Share your experiences, engage with the locals, and let Ireland's charm leave an indelible mark on your heart with the help of Ireland eSIM connectivity. Slán go fóill (Goodbye for now), and have a fantastic journey through the Emerald Isle!
Sources:
Lonely Planet. "10 Most Incredible Places to Visit in Ireland." Lonely Planet, 25 Apr. 2023, www.lonelyplanet.com/articles/best-places-to-visit-ireland. Accessed 14 July 2023.
Lonely Planet. "The Best Time to Visit Ireland: Festivals, Sunshine and Budget Deals." Lonely Planet, 14 Mar. 2023, www.lonelyplanet.com/articles/best-time-to-travel-to-ireland. Accessed 17 July 2023.
"Irish Stew." Wikipedia, Wikimedia Foundation, 22 June. 2023, en.wikipedia.org/wiki/Irish_stew. Accessed 17 July. 2023.