Home to the infamous Picasso Museum and well-loved FC Barcelona, this Spanish city is one of the most desired European destinations. Barcelona, the vibrant capital of Catalonia, is a city that effortlessly combines rich history, breathtaking architecture, and a lively atmosphere. Whether you're a history enthusiast, a food lover, an art aficionado, or simply a wanderer searching for new experiences, Barcelona has something to offer everyone. Let's take you on a journey through the streets of this European city, exploring its top attractions, neighborhoods, culinary wonders, and more in this comprehensive Barcelona travel guide.
Stay connected with the best Travel eSIM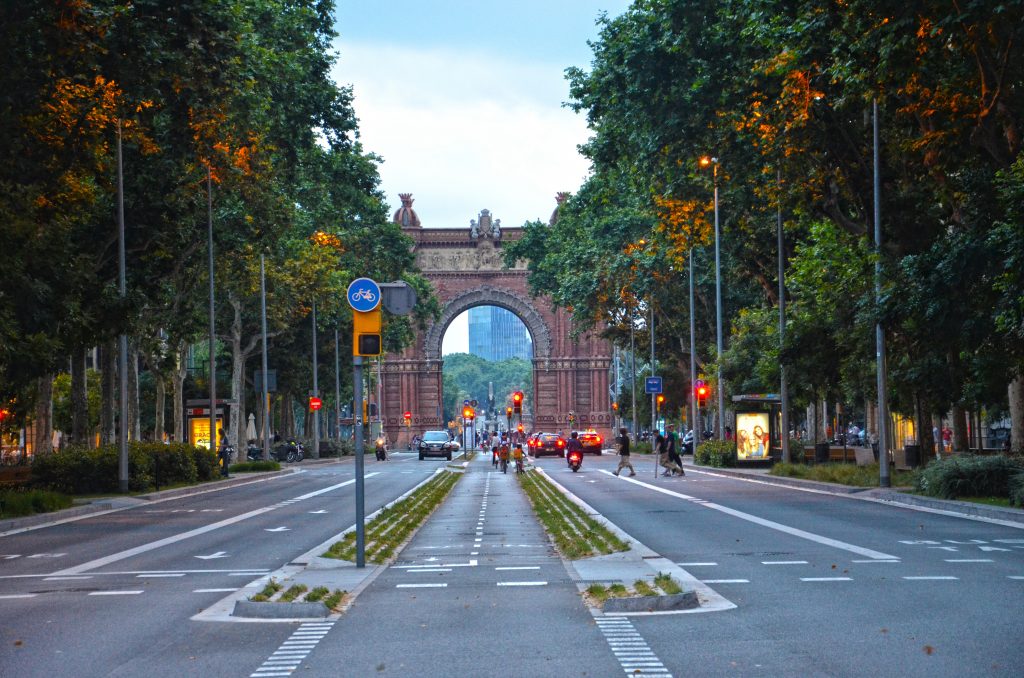 When to Visit Barcelona
When it comes to timing your visit to Barcelona, consider the city's climate and events. The Mediterranean climate blesses Barcelona with mild winters and warm summers, making it an ideal year-round destination. According to Rough Guides, spring (March to May) and fall (September to November) offer pleasant temperatures and fewer crowds, making them ideal for exploring Barcelona's attractions comfortably. If you're a fan of warm weather and buzzing streets, the summer months of June to August are perfect for you. However, be prepared for larger crowds and higher prices during this peak tourist season.
Transportation in Barcelona
Getting around Barcelona is a breeze, thanks to its efficient transportation system. The city's transportation network includes buses, metro lines, trams, and taxis, which makes it easy to explore every corner. The Barcelona Card, a convenient all-in-one transport and sightseeing pass, provides unlimited access to public transport and discounts on popular attractions.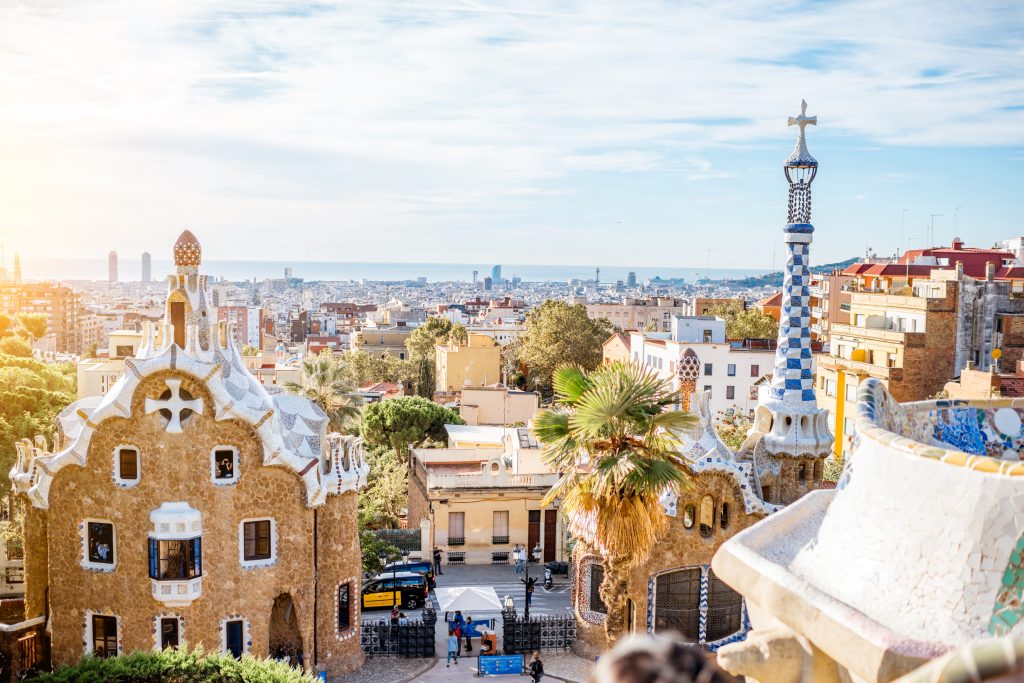 Top Attractions in Barcelona
Whether you're a history enthusiast, a foodie, or an art lover, this Spanish city has something for everyone. We've included these top attractions in our city guide to inspire your Barcelona itinerary:
Sagrada Familia
No trip to Barcelona is complete without admiring the Sagrada Familia masterpiece. This iconic basilica, designed by legendary architect Antoni Gaudí, combines Gothic and Art Nouveau styles as a testament to his ingenious creativity. The soaring spires, intricate facades, and intricate stained glass windows make it a true architectural wonder.
Park Güell
Escape the hustle and bustle of the city by venturing into the whimsical world of Park Güell. Another Gaudí masterpiece, this park offers a surreal landscape adorned with colorful mosaic tiles, undulating structures, and vibrant gardens. Make sure to hike up to the top terrace for an incredible view of Barcelona's skyline.
La Rambla
A walk down La Rambla, Barcelona's renowned tree-lined boulevard, offers much to explore. This bustling pedestrian street is lined with flower stalls, cafés, street performers, and intriguing shops. Lonely Planet recommends Mercat de la Boqueria, where food enthusiasts can indulge in the delectable tapas at one of Europe's finest gourmet food markets.
Gothic Quarter
Step back in time as you explore the winding streets of the Gothic Quarter, also known as Barri Gòtic. This medieval neighborhood is a treasure trove of historical landmarks, including the Barcelona Cathedral and Plaça del Rei. Lose yourself in the labyrinthine alleys, discover charming squares, and stumble upon hidden gems at every turn.
Casa Batlló
Prepare to be captivated by Casa Batlló, one of Gaudí's most whimsical residential buildings. Its colorful facade and organic shapes resemble something out of a fairytale. Take a guided tour inside to admire the imaginative interiors and experience the magic that Gaudí brought to life.
Montjuïc
Rising above Barcelona's skyline, Montjuïc Hill offers panoramic views of the city and the shimmering Mediterranean Sea. Explore the Montjuïc Castle, visit the Olympic Stadium, or take a leisurely walk through the lush gardens. For a touch of culture, the Magic Fountain of Montjuïc puts on a mesmerizing light and music show in the evenings. One of Barcelona's top attractions is the Fundació Joan Miró; This avant-garde museum displays the works of Joan Miró, one of Catalonia's most celebrated artists.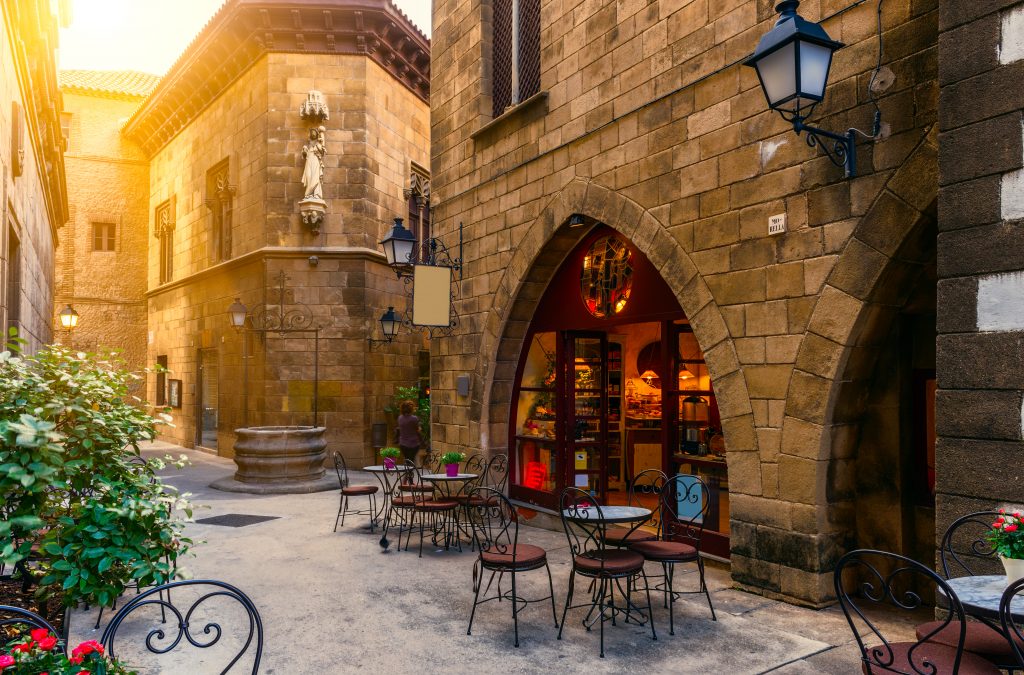 Exploring Barcelona's Neighborhoods
Since the Spanish city is known for its art and architecture, visiting Barcelona's neighborhoods is a must.
Eixample
Known for its geometric grid pattern, Eixample is Barcelona's modernist district, showcasing architectural marvels such as Casa Milà and Casa Batlló. This area boasts a mix of high-end shops, fashionable eateries, and spacious streets ideal for relaxing walks.
Gràcia
Tucked away from the city center, Gràcia exudes a bohemian charm. Its narrow streets are adorned with quirky shops, cozy cafes, and colorful squares. Visit during August to experience the Festa Major de Gràcia, a week-long festival where the streets come alive with elaborate decorations and lively celebrations.
El Raval
El Raval, once a seedy district, has transformed into a vibrant and multicultural neighborhood. Explore the MACBA contemporary art museum, browse the eclectic shops, and savor the diverse culinary offerings. El Raval is a testament to Barcelona's ability to embrace change and reinvent itself.
Barceloneta
For those seeking sun, sea, and sand, Barceloneta is the place to be. This lively waterfront neighborhood boasts a beautiful sandy beach, lined with seafood restaurants and bars. Spend a leisurely day soaking up the Mediterranean sun or engage in watersports for an exhilarating experience.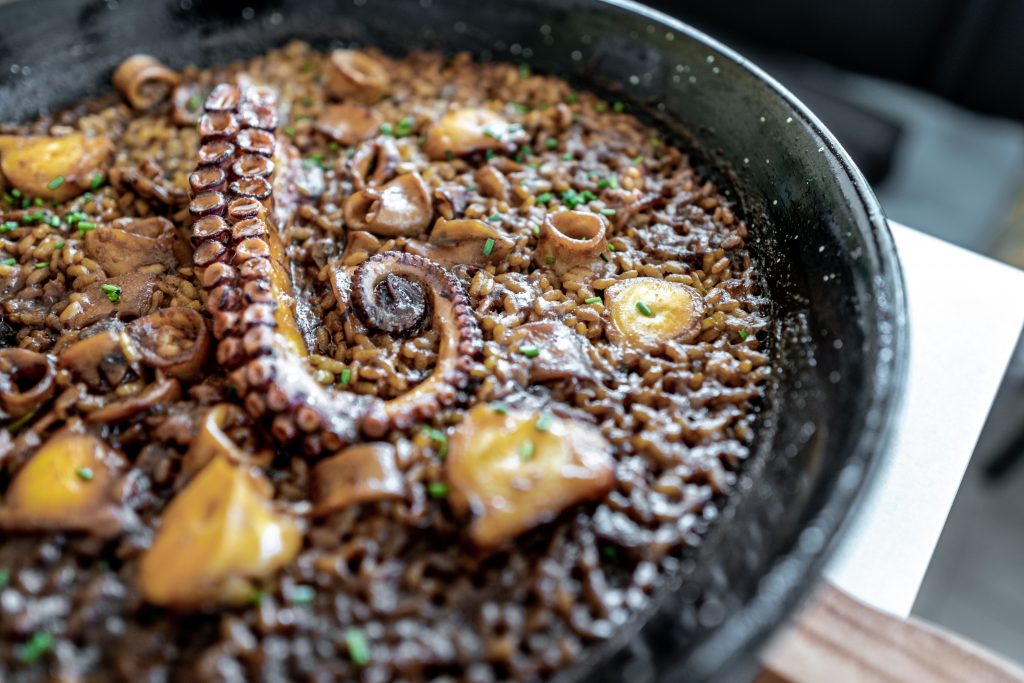 Barcelona's Culinary Delights
One cannot truly experience Barcelona without indulging in its culinary delights. From mouthwatering tapas to paella and delectable seafood, the city offers a gastronomic adventure for every palate. Don't miss out on trying traditional dishes such as patatas bravas, jamón ibérico, and crema catalana. Pair your meal with a glass of refreshing sangria or a local cava for the perfect dining experience.
To experience the best local cuisine, consider visiting lesser-visited neighborhoods like Sant Pere, La Ribera, El Raval, and Poble Sec. In this area, you can discover small, hidden restaurants that serve delicious regional dishes.
Shopping in Barcelona
Barcelona offers a wide range of shopping options for all preferences and budgets. From high-end designer boutiques to quirky independent stores and bustling markets, the city offers a diverse shopping experience. Explore the luxury stores on Passeig de Gràcia, hunt for unique souvenirs in the Gothic Quarter, or visit the vibrant Mercat de Sant Josep de la Boqueria for
Nightlife and Entertainment
As the sun sets, Barcelona transforms into a city that never sleeps. The nightlife scene is vibrant and varied, catering to all tastes and preferences.
Bars and Clubs
From chic rooftop bars with panoramic views to lively beachfront clubs, Barcelona has it all. Explore the trendy El Born neighborhood for its cozy bars and hidden speakeasies, or head to Port Olímpic for a night of dancing and revelry.
Live Music and Performances
Barcelona's music scene is alive and thriving. Catch live performances by talented local musicians at venues like Palau de la Música Catalana or immerse yourself in the captivating world of flamenco at one of the city's many tablaos.
Flamenco Shows
Speaking of flamenco, experiencing this passionate dance form is a must during your visit to Barcelona. Experience the captivating performances of flamenco artists through their rhythmic footwork, haunting melodies, and delicate storytelling.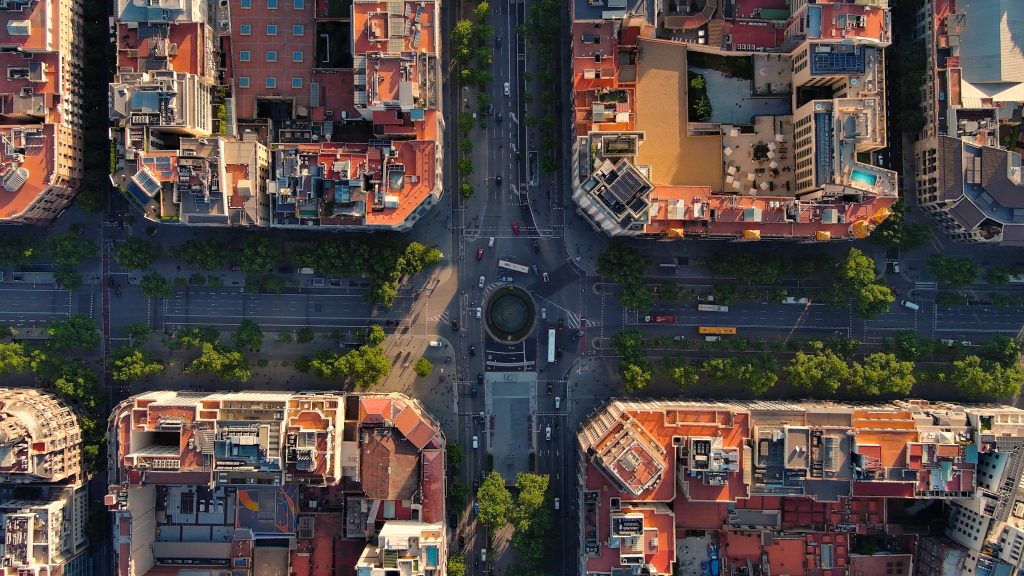 Practical Tips for Traveling to Barcelona
No city guide is complete without practical tips to help you get around.
Accommodation Options
Barcelona offers a wide range of accommodation options to suit all preferences and budgets. From luxurious hotels to cozy boutique apartments, the city has something for everyone. Consider staying in the city center or in neighborhoods like Eixample or Gràcia for easy access to attractions and a vibrant atmosphere. Do your research, compare prices, and book in advance to secure the best deals.
Safety and Security
Like any other major city, it's essential to take precautions while exploring Barcelona. Be mindful of pickpockets and keep an eye on your belongings in crowded areas.
Local Customs and Etiquette
While Barcelona is a cosmopolitan city, it's always appreciated when visitors respect local customs and etiquette.
Greet locals with a friendly "Hola" or "Buenos días," or the colloquial "Buenas," and familiarize yourself with basic Spanish phrases.
Remember that the Spanish take their siestas seriously, so be prepared for some businesses and restaurants to close in the afternoon.
When dining, it's common to share plates and order a variety of dishes for the table. Embrace the communal dining experience and savor the flavors together.
In churches and other religious sites, dress modestly and avoid making noise or taking photos if it is prohibited.
Maya Mobile Europe eSIM Plan
As you embark on your Barcelona adventure, staying connected is essential. Maya Mobile offers a convenient Europe eSIM plan, ensuring you have reliable and affordable data connectivity throughout your journey. With Maya Mobile, you can avoid the hassle of purchasing local SIM cards or incurring exorbitant roaming charges. Stay connected, share your experiences in real-time, and make the most of your Barcelona trip with the peace of mind that Maya Mobile provides.
Barcelona effortlessly blends history, culture, and gastronomy – a destination that leaves visitors in awe. From its stunning architecture to its spirited neighborhoods, culinary delights, and lively nightlife, Barcelona has something for everyone. Barcelona awaits, ready to captivate you at every turn. Staying connected is easy, so plan your visit and get ready to create memories that will last a lifetime. 
Never used an eSIM before? Check out our in-depth guide: How Does an eSIM Work?
Sources:
Rough Guides Editors. "Barcelona Travel Guide | What to Do in Barcelona." Roughguides.com, Rough Guides, 16 May 2012, www.roughguides.com/spain/barcelona/#best-time-to-go-to-barcelona. Accessed 14 July 2023.
‌"La Rambla | La Rambla & Barri Gòtic, Barcelona | Attractions – Lonely Planet." Lonely Planet, 2017, www.lonelyplanet.com/spain/barcelona/la-rambla-and-barri-gotic/attractions/la-rambla/a/poi-sig/1105382/1320690. Accessed 17 July 2023.