Are you a frequent traveler or planning an international trip? When it comes to international travel, you may be concerned about your access to reliable and cost-effective messaging, the internet, and connection wherever you go. So if you're wondering how to use phone internationally, no need to worry. Staying connected while abroad is essential, and using an international or global SIM card can be the key to hassle-free communication.
Stay connected with the best Travel eSIM

But how does an international SIM card work exactly?
These tiny chips, compatible with unlocked iPhone and Android devices, have revolutionized how we stay connected while traveling. Read on to learn how an eSIM plan is essential on your international travel checklist.
How Do International SIM Cards Work?
At the core of an international SIM card's functionality lies the magic of GSM (Global System for Mobile Communications) and CDMA (Code Division Multiple Access) networks. These networks enable mobile communication worldwide, and international SIM cards seamlessly tap into them. They allow you to use local networks in your destination country, eliminating exorbitant roaming charges.
But how does it work exactly? Advanced technology has allowed eSIM cards or virtual SIM cards to be able to be an effective substitution for a physical SIM card while traveling. Similar to having a digital passport that grants you access to various networks worldwide. All the data typically stored on a regular SIM card is loaded onto your cell phone over the air, enabling instant activation without the need for a physical installation.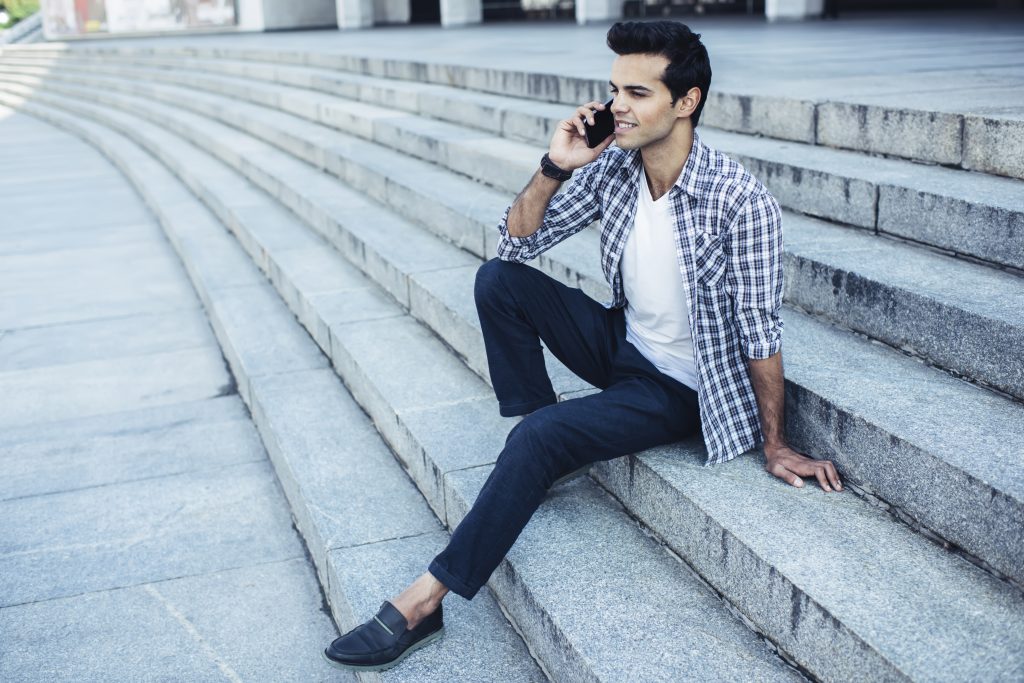 Using an International SIM Card In Another Country
A global SIM card provides the ability to make and receive phone calls, send text messages, and grants access to diverse online services while traveling overseas. Whether it's checking emails, using navigation apps, or staying connected on social media, you can do it all with ease with your international SIM card. According to MappingMegan, eSIMs offer a convenient and flexible alternative to traditional SIM cards for travelers. By activating your plan online before your trip, you can ensure immediate cellular service upon arrival. The ability to easily switch between eSIM plans enables you to find the most suitable option for each country you visit, providing optimal coverage and cost-effectiveness throughout your journey.
Benefits of Using an International SIM Card
When it comes to researching important international travel tips and best practices, you'll quickly learn why an eSIM is essential to staying connected. Using an international SIM card offers a plethora of benefits that make your travel experience smoother and more cost-effective. Utilizing an international SIM card provides cost savings, convenience, flexibility, better coverage, and more. By taking advantage of these benefits, travelers can enjoy seamless communication and stay connected while exploring the world, from New Zealand to South Korea or even the United Kingdom.
Let's explore some of these advantages:
Cost Savings
International SIM cards can save you a significant amount of money compared to traditional roaming charges. By accessing local rates and plans, you can avoid the hefty fees typically associated with international roaming. According to an article from MoneyUnder30, for frequent travelers or those embarking on long journeys, utilizing an international SIM card can result in significant savings on roaming charges. Rather than paying high and unreasonable rates charged by your home carrier, the alternative of purchasing a local SIM card in the country you're visiting allows you to make calls, send texts, and access data for a more affordable price.
Access to Local Rates and Plans
With an international SIM card, you can tap into local rates, ensuring you benefit from affordable call, text, and data rates in your destination country. With an international SIM card, you can obtain a local phone number in the foreign country you're visiting. It allows you to easily communicate with local contacts, such as hotels, tour operators, and business associates, without incurring international calling charges. It also provides a more seamless experience for incoming calls and messages from local individuals.
Convenience and Flexibility
An international SIM card brings unparalleled convenience and flexibility to your travel experience. You can enable or disable multiple plans at your convenience, ensuring you have the right plan for your specific needs wherever you go.
According to an article by GaminTravelerMaya Mobile eSIM cards stand out for its user-friendly approach. By eliminating the hassle of physical SIM cards, Maya Mobile offers a seamless digital experience. Users receive a QR code that can be easily scanned using their device. With a few simple prompts, they are instantly connected. This quick and convenient process can be completed from anywhere worldwide, making Maya Mobile's eSIM an ideal choice for reliable and uninterrupted internet access.
Better Coverage
International SIM cards often provide access to multiple networks in the country you're visiting. This means that you can enjoy better coverage, even in remote areas, compared to relying solely on your home carrier's network. Having reliable connectivity ensures that you stay connected with family, friends, and important online services throughout your travels.
Data Roaming Control
Data roaming can often lead to unexpected charges, especially when using data-intensive applications or services. With an international SIM card, you have greater control over your data usage. You can choose data plans with specific allowances that cater to your needs, ensuring that you stay within budget and avoid any bill shock upon your return.
Types of International SIM Cards
An International travel SIM card can come in various forms to cater to different travel requirements. Here are the three most common types:
Prepaid SIM Card: A prepaid SIM card offers flexibility and control over your expenses. You purchase a SIM card with a specific amount of credit, and as you use the services, the credit gets deducted. It's an ideal option if you want to have a clear budget for your communication expenses.
Data-only SIM Card: If your primary concern is accessing the internet while traveling, data-only SIM cards are a perfect fit. An international data SIM card provides high-speed internet connectivity, allowing you to stay connected and use various apps on your device.
Multi-country SIM Card: Traveling across multiple countries? A multi-country SIM card could be your best companion. With these versatile SIM cards, you gain access to network coverage across numerous countries, eliminating the hassle of acquiring a new physical SIM card for every journey you embark on.
Purchasing a Plan with Maya Mobile
Purchasing a plan with Maya Mobile ensures a hassle-free experience, allowing you to easily select, purchase, and activate the ideal plan for your international travels. With their user-friendly approach and comprehensive international coverage, Maya Mobile's eSIM offers a convenient solution for staying connected wherever your journey takes you.
When it comes to obtaining a Maya eSIM Plan, the process is straightforward and convenient:
Choose the Desired Plan
Navigate to the plans and pricing section, where you'll find a range of options tailored to your travel needs. Evaluate the available plans and select the one that aligns with your requirements. Maya Mobile offers a variety of plans, including data-only options and plans with voice and text capabilities. Consider factors such as data allowances, validity period, and any additional features included.
Select the Coverage Area
Maya Mobile provides coverage for over 180 countries and regions stretching over North and South America, Asia, Europe, and the United Kingdom, so you'll need to choose the specific regions or countries you plan to visit. Ensure that your desired destinations are covered by Maya Mobile's network.
Review and Proceed to Checkout
Once you've decided on a plan and confirmed the coverage area, add the selected plan to your cart. Double-check the details to ensure accuracy. Take a moment to review the plan details, including pricing and any additional services or features associated with the chosen plan. If everything looks good, proceed to the checkout process.
Scan and Activate
After successfully completing the payment, Maya Mobile will provide you with a unique QR code associated with your chosen plan. You will receive this code conveniently through your registered email address or have the option to download it directly from the website. Retrieve the QR code from your email or download it from the website. Using your device's camera, scan the QR code following the instructions provided by Maya Mobile. This simple process will activate your eSIM and connect you to their network.
Enjoy Seamless Connectivity
Once the activation process is complete, you can enjoy the benefits of Maya Mobile's eSIM, including reliable and cost-effective communication while traveling.
Tips for Managing Data Usage
To avoid excessive data charges and manage your usage effectively, you can consider these easy tips while you travel:
Connect to Wi-Fi: Whenever possible, connect to Wi-Fi networks to minimize data usage. Remember to check the free or paid Wi-Fi access offered by hotels, cafes, and restaurants.
Monitor Data Usage: Check your device's data usage settings regularly to keep track of how much data you've used. This will help you stay within your plan's limits and avoid unexpected charges.
Use Data-Saving Features: Most smartphones have built-in features to reduce data usage. Enable features such as data compression, limiting background app refresh, or restricting data usage for specific apps.
Staying Connected with Maya Mobile
In today's interconnected world, staying connected while traveling internationally is a necessity now more than ever. Maya Mobile's international SIM cards provide the solution, offering cost savings, access to local rates, and the convenience of seamless communication. Make the most of your international travel and stay connected by understanding how international SIM cards work, obtaining and activating one, and utilizing it effectively during your travels. So, don't let distance be a barrier—embrace the power of an international SIM card and explore the world without missing a beat!
Sources:
1"Mapping Megan." International eSIM Card vs. Traditional SIM Cards for Tourists: Comparison, www.mappingmegan.com/international-esim-card-vs-traditional-sim-cards-for-tourists-comparison/.
2 "Money Under 30." Should You Buy an International SIM Card for Your Next Trip?, www.moneyunder30.com/should-you-buy-an-international-sim-card-for-your-next-trip
3 "Gamin Traveler." Maya eSIM Review: Travel eSIM, 18 May 2023, www.gamintraveler.com/2023/05/18/maya-esim-review-travel-esim/.