One
complete solution

for eSIM resellers
White Label eSIM Store
Use a generic version of Maya Mobile for your roaming eSIM store, or add to your existing website with plugins.
Wholesale Pricing
Pay only for data used by your eSIMs, while creating the data packages and pricing that work for your business model.
Reseller Dashboard
One place to manage eSIMs, create data packages, review data usage, run reports, support end-users, and more.
Volume Discounts
Automatically Applied
| Monthly Data | Discount |
| --- | --- |
| 5 TB | 5% |
| 10 TB | 10% |
| 30 TB | 15% |
| 50 TB | 20% |
| More | Custom |
Contact us for a reseller proposal with custom pricing.
Get in Touch
Usage Billing
Pay only for data used, while offering the packages and pricing that make sense for your business.
Volume Discounts
Discounts are automatically applied to your account as your business grows, no negotiation necessary.
No Minimum Commitment
Offer a few products or our full catalog, with no monthly minimum volume.
Free Setup
Get started easily with no up-front setup or integration fees.
eSIM Reseller Solutions
Everything you need for
success
White Label eSIM Store
Add-on
Starting an eSIM reseller business can be as simple as mapping your domain name, choosing your products and pricing, and adding your unique branding.
Connectivity Dashboard
Manage eSIMs, data packages, and check real-time data usage at any time.
Payment Processing
Add-on
Improve acceptance rates and maximize revenue by processing payments with Maya Mobile. Standard rates & fees apply.
Risk & Anti-Fraud Tools
Add-on
Reduce chargebacks and keep your business safe with our enterprise Risk & Anti-Fraud module.
End User Support
Add-on
Provide your customers the same, high level of Customer Service that Maya Mobile is known for. Fees apply.
Plugins & Integrations
Integrate with Google Analytics, Shopify, and the tools your business already uses to streamline operations.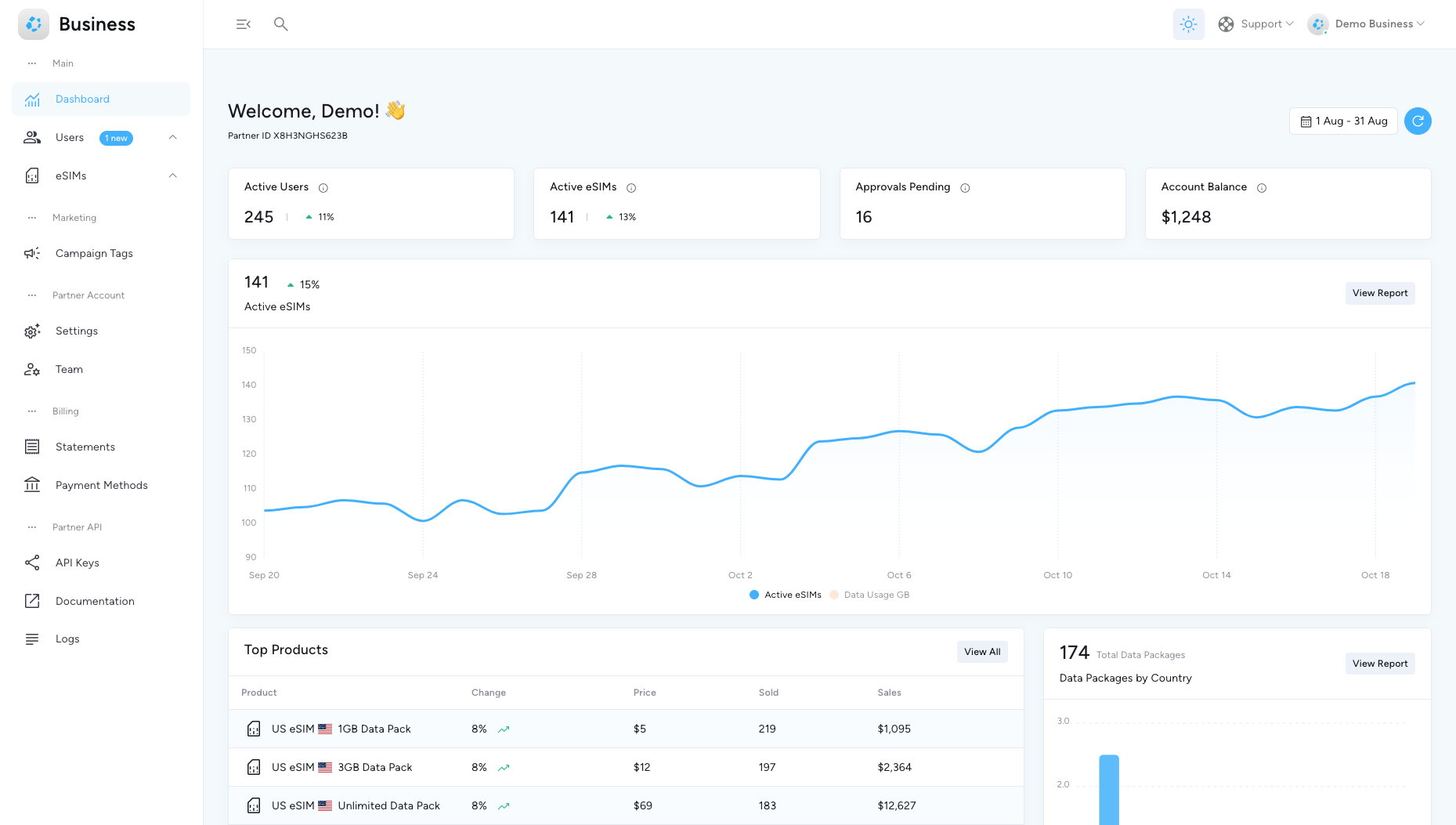 Your eSIM


Connectivity Dashboard

Everything you need to manage your roaming business in one place. Manage eSIMs, data packages, and check real-time data usage at any time.

Real-time Data Usage & Billing

Troubleshooting & Diagnostics

Usage Reports & Analytics
We will request an NDA with your legal company name and country of incorporation. Once signed, we will provide you an exclusive reseller proposal including pricing in any countries or regions you would like to resell. After that, we move on to planning the timing and launch of your service.
Your data is always yours and will never be shared. We utilize enterprise security standards to securely store and process all user data. As required by law, we keep records containing only the time, data (Megabytes) consumed, and cellular provider of each data connection.
Yes, you can create any type of data package you need. We support fixed limit, time limited, unlimited, throttled, or any combination of traffic policies.
Contact us
if you'd like more info and pricing for your specific requirements.
When your customer purchases an eSIM, we will generate a QR code. You can retrieve QR codes automatically via API or with one of our shopping cart integrations, and provide it to the customer via email or in your website/app. You can also find the QR codes in the Connectivity Dashboard to copy or download at any time.

Users can install their eSIMs with a QR code or a manual activation code entered into their phone settings.
Most newer smartphones, as well as iPads, and many other devices are now eSIM ready. Check the
eSIM Device List
to see if your devices are compatible.
Our eSIM Reseller Program includes mobile data only, which we find works better for customers. They can continue using their existing numbers to make calls and texts on the eSIM data connection.
On the 1st of each month, we calculate the total data usage from the previous month, and charge a
fixed rate per gigabyte consumed
.
These rates, as well as real-time data usage per eSIM, are available in your Connectivity Dashboard to review at any time.
Please feel free to
contact us
for rates based on your top roaming destinations.
Yes, you can assign any combination of data packages to a particular eSIM. This depends on the products and services you want to offer.
Yes, in the Connectivity Dashboard you can create custom packages that include any combination of countries. (Some limitations apply.)
Yes, if required we can provide fast and professional white-labeled support to your customers. This would be billed as an add-on, depending on the volume of support required.
Take the next step
Tell us about your reseller business goals and requirements, and we will do our best to make it happen.
Questions?
Our dedicated Partner Team will get back to you as soon as possible. We're happy to provide all the advice we can before you make a decision.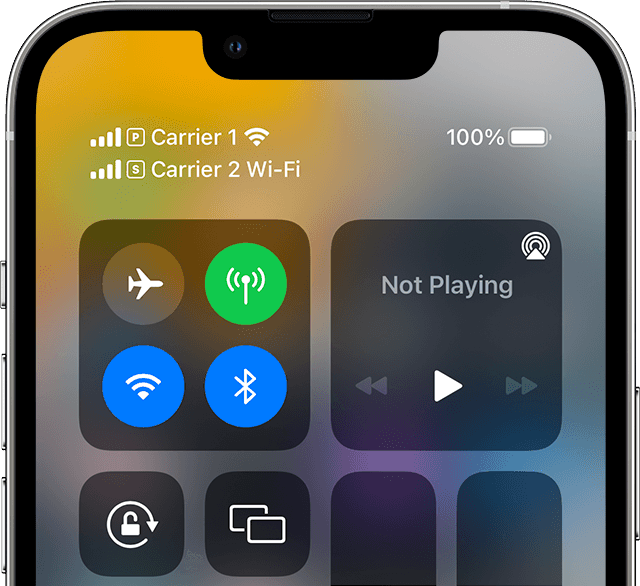 Questions?
Our dedicated Partner Team will get back to you as soon as possible. We're happy to provide all the advice we can before you make a decision.